Last week I had an experience I feel compelled to share in the hopes that it might resonate with even one of you.
Quick context: This year of news and this election cycle have been awful. If you are the sort of person who pays attention to the news it can feel like everyday brings more injustice, fear and pain. Lately I've been feeling weighted down by it. On the one hand, I'm disgusted and on the other hand I'm obsessed. Each day I can't seem to get going on work or personal projects until I have consumed every piece of news. And then I kind of fall face first into my day feeling sad, desperate and often unmotivated. I know I'm not the only one.
When I lived in Canada I was involved in local politics and was lucky enough to work on some campaigns for officials I believe in and am proud to have supported and continue to support. I think politics CAN be a force for good, it can be inspiring and uplifting. But when it's NOT… well we get what we have now.
I was feeling this disappointment and hopelessness acutely last week. I had an appointment to meet with a representative from a local non-profit that supports women and children who are currently homeless. The plan was to arrange some time for me to do a workshop or talk and figure out how to be more involved. I wasn't feeling well and I almost cancelled.
But just as I was deciding to cancel I had a moment of clarity. So many people have been victimized because of their religion, race, ethnicity, sexuality and gender. I was feeling helpless against all the ugliness. But here was something I could do today, right now, to counter that narrative. I could go take this meeting. I could support the work of this awesome organization working to help vulnerable people every day. That is the world I want to live in.
Ugliness and bigotry and violence can be diminished by the choices we make to counter those forces! I'm not naive, I know what I did won't make a big impact, that's not the point. Going out there and trying to be a part of something good—something that is the opposite of this election cycle—it stopped me from falling into a hole that day. 
So if you feel like you can't take much more negativity, but are having trouble stepping away from it, do something to counter the narrative. Think about the issue/s you are most moved by and find an organization working on those. Reach out to them and see what you can do, even this small step will make you feel more alive and connected.
Since so many of us are committed to food security why not start by taking a look at this map of organizations the Good and Cheap project has worked with? Maybe there is something near you that speaks to you.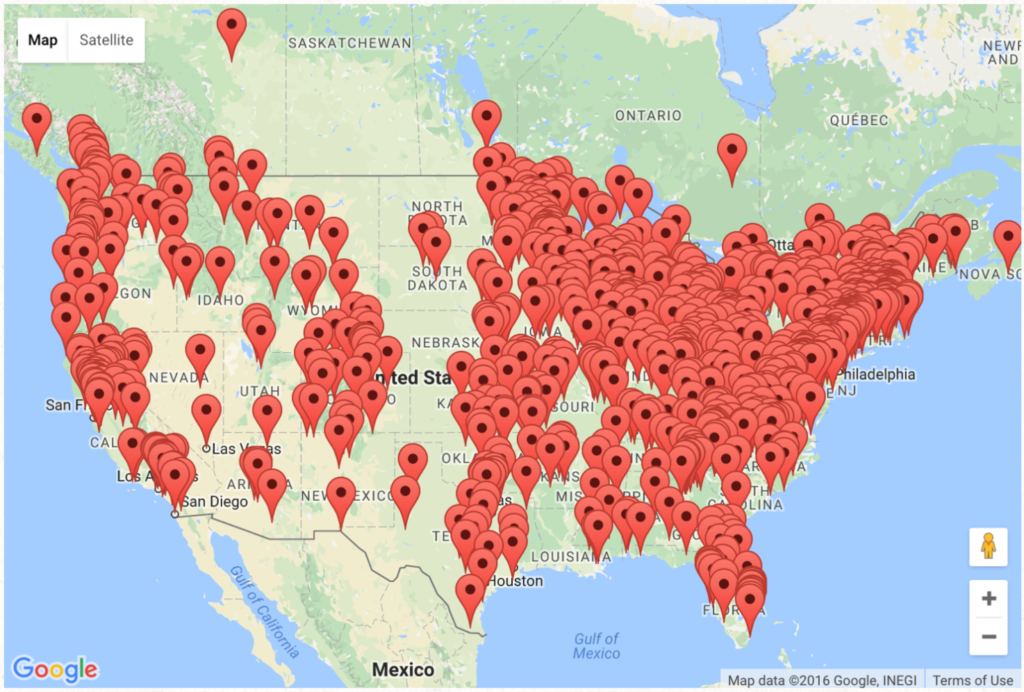 And if this doesn't feel right to you or getting out and being amongst people is too much, consider making some food for yourself or someone else you love. It's a loving act and there's nothing that heals faster than love.
Okay, love to you all and wishing better days to come.
Leanne