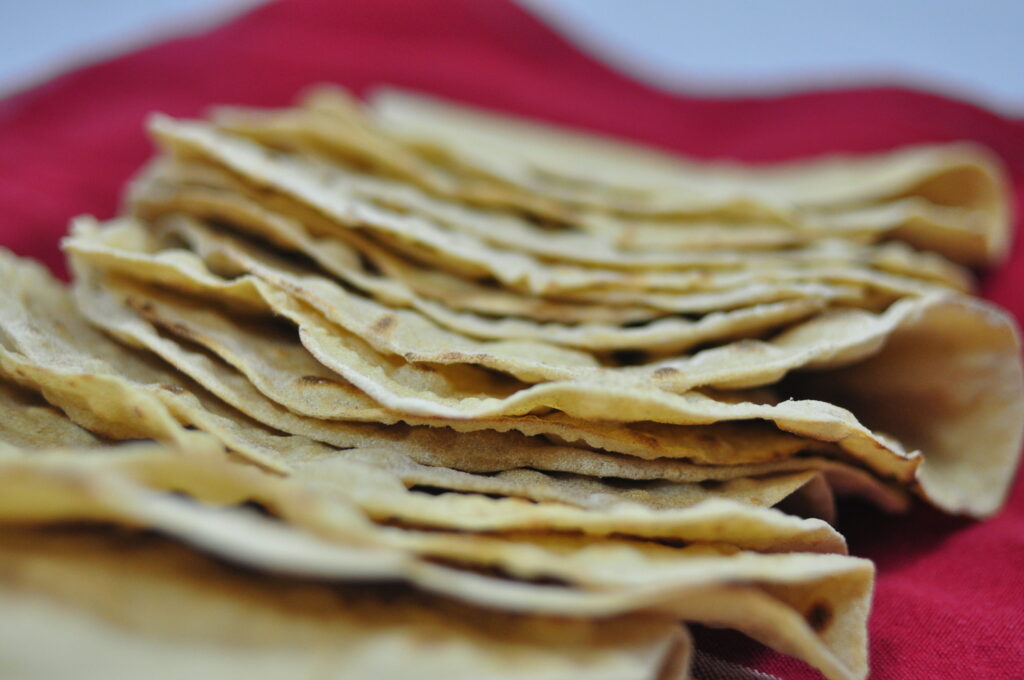 This recipe is from Good and Cheap.
Good and Cheap is a gorgeous cookbook for people with limited income, particularly on a $4/day food stamps budget. The PDF is free (ahora en Español!) and has been downloaded more than 15,000,000 times. I have more cookbooks, too!
I don't know about you guys, but lately I have just been ALL about the tacos. One of my favorite things growing up was taco night. Yes, the tacos were delicious, but I also loved that my Mum would put out all the different toppings and fillings and we'd just make our own. Even as a kid I guess I was kind of a control freak and I just loved making up my own taco. I think my Dad's favorite part was trying all the different hot sauces. Maybe also the sour cream. Anyway, I digress! My point is that simple taco night is made into extra awesome night if you make your own tortillas. Make a big batch and freeze some of them for next time.