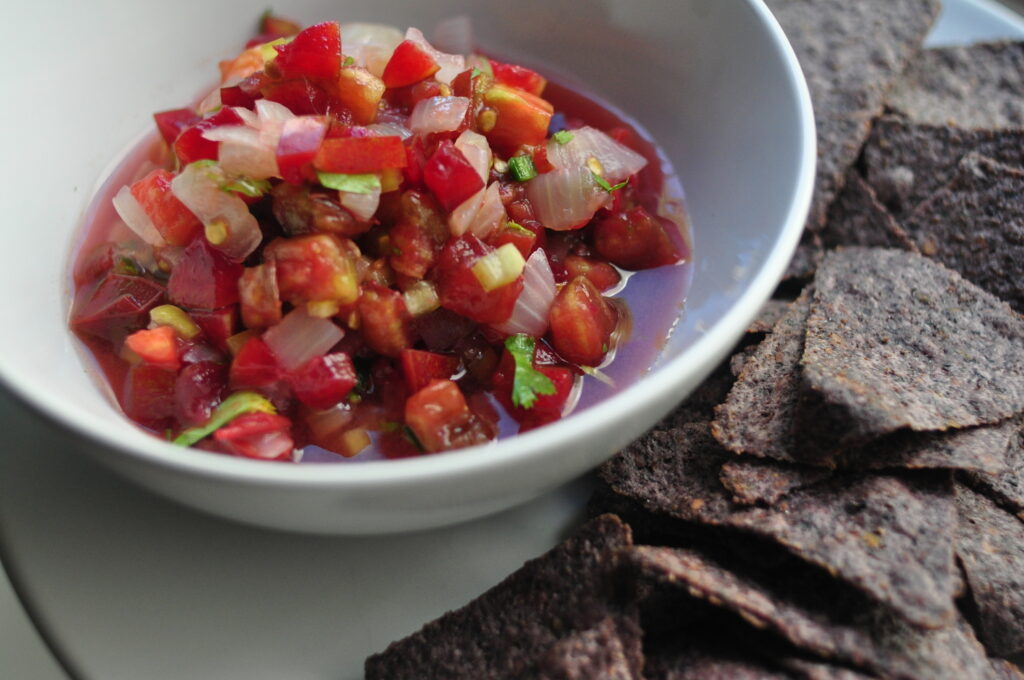 This recipe is from Good and Cheap.
Good and Cheap is a gorgeous cookbook for people with limited income, particularly on a $4/day food stamps budget. The PDF is free (ahora en Español!) and has been downloaded more than 15,000,000 times. I have more cookbooks, too!
Oh man, the good fresh salsa potential is at its peak right now guys. You can get crazy good tomatoes, chilies, all kinds of stone fruit, baby onions, herbs like crazy. It's pretty much a sin NOT to make salsa right now. Have it on everything.
With chips, (duh) on tacos, (double duh) in scrambled eggs, on grilled chicken or fish, as a salad dressing or with cold noodles.
If you don't make it too spicy you can even just eat it with a spoon like a cross between a salad and chilled soup.