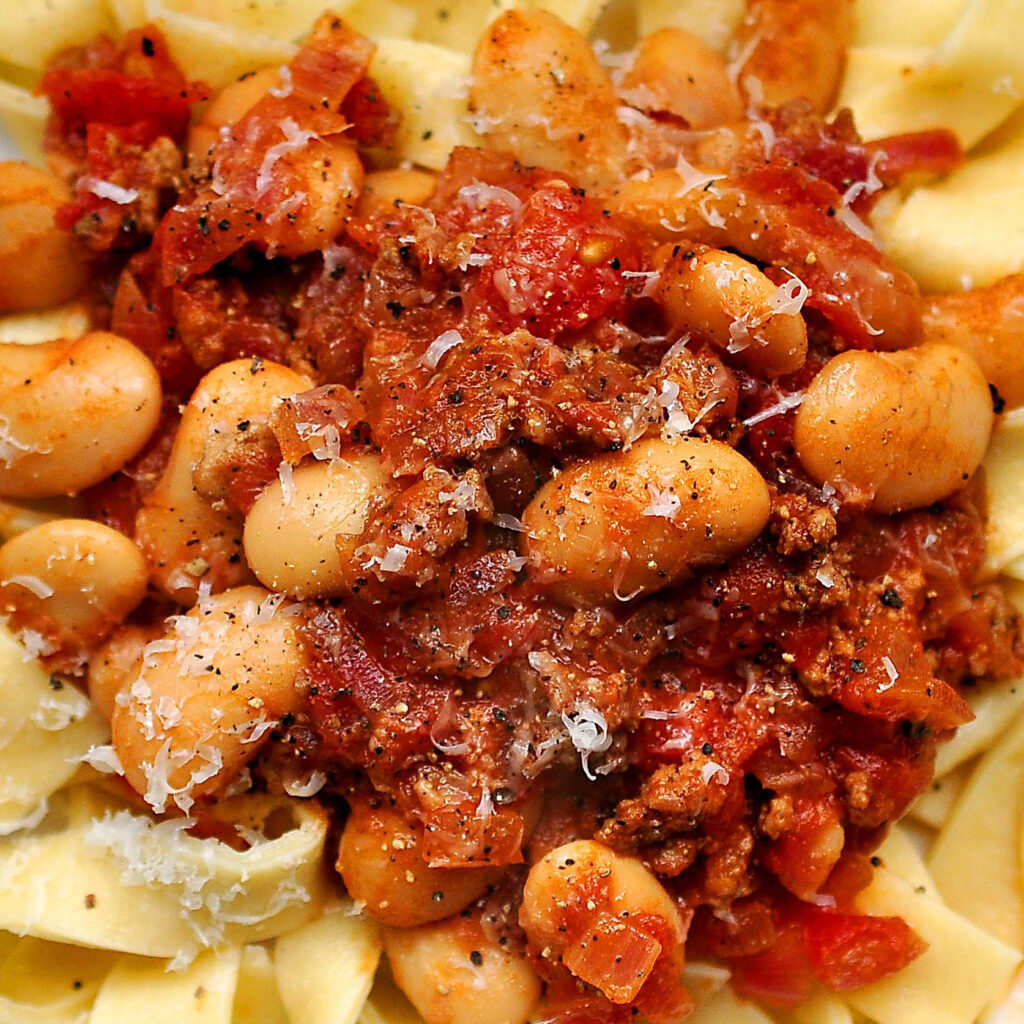 This recipe is from Good and Cheap.
Good and Cheap is a gorgeous cookbook for people with limited income, particularly on a $4/day food stamps budget. The PDF is free (ahora en Español!) and has been downloaded more than 15,000,000 times. I have more cookbooks, too!
This recipe from Good and Cheap was inspired by my friend Chris. He told me he loves a good ragu so I worked to develop a version that is as hearty as a meaty tomato sauce without the expense and heaviness of a traditional ragu. It also comes together much more quickly than the longer cooking traditional sauce. A batch of this is probably enough for four people, served with grated Romano or Parmesan over pasta, polenta, or grits.