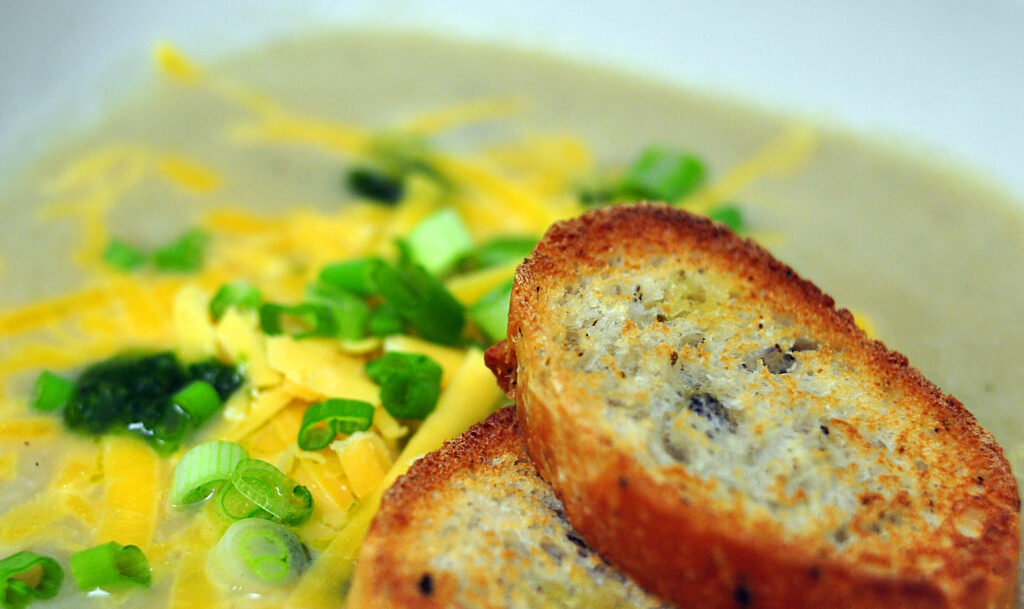 This recipe is from From Scratch.
My first book! From Scratch is a vegetarian cookbook intended for people just becoming comfortable in their own kitchens. Just like with Good and Cheap, the PDF is free. Print copies are a pricier than you might expect because this book is printed on demand (1 copy at a time).
Another classic from the archives while I'm away for the holidays. This Cauliflower soup is also from my first cookbook, From Scratch. I put it in with my middle sister, Emily, in mind and it totally worked, she makes it all the time (or so she claims!). It's right for her because she is always trying to eat more vegetables, but they are not her favorite thing. This soup is almost pure vegetables, but it's also creamy and warm and satisfying and a little spicy and cheesy; just right for the reluctant vegetable eater.