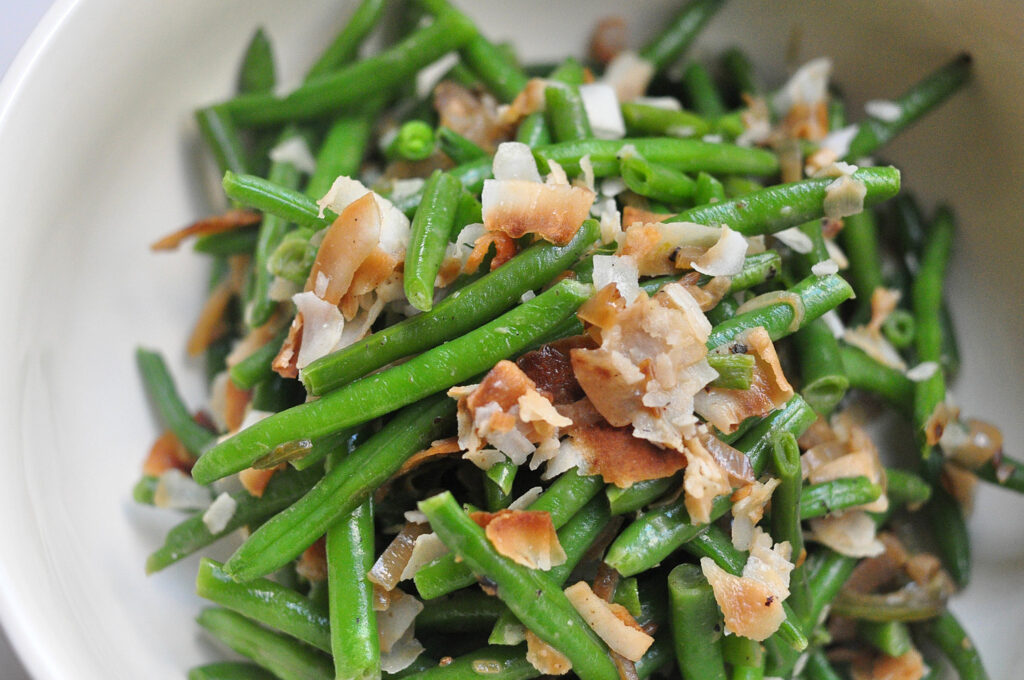 I just love green beans. I am always excited to find new recipes for them. This one is inspired by a long beans dish at Selamat Pagi, a fabulous Balinese restaurant in Greenpoint, Brooklyn.
It's warm and spicy from the jalapeño and sweet from the coconut and caramelized shallot. You'll love it.
This is more of a warm salad than a side dish but could work as either. You cook the green beans and coconut in the oven and then pour the warm dressing over it.