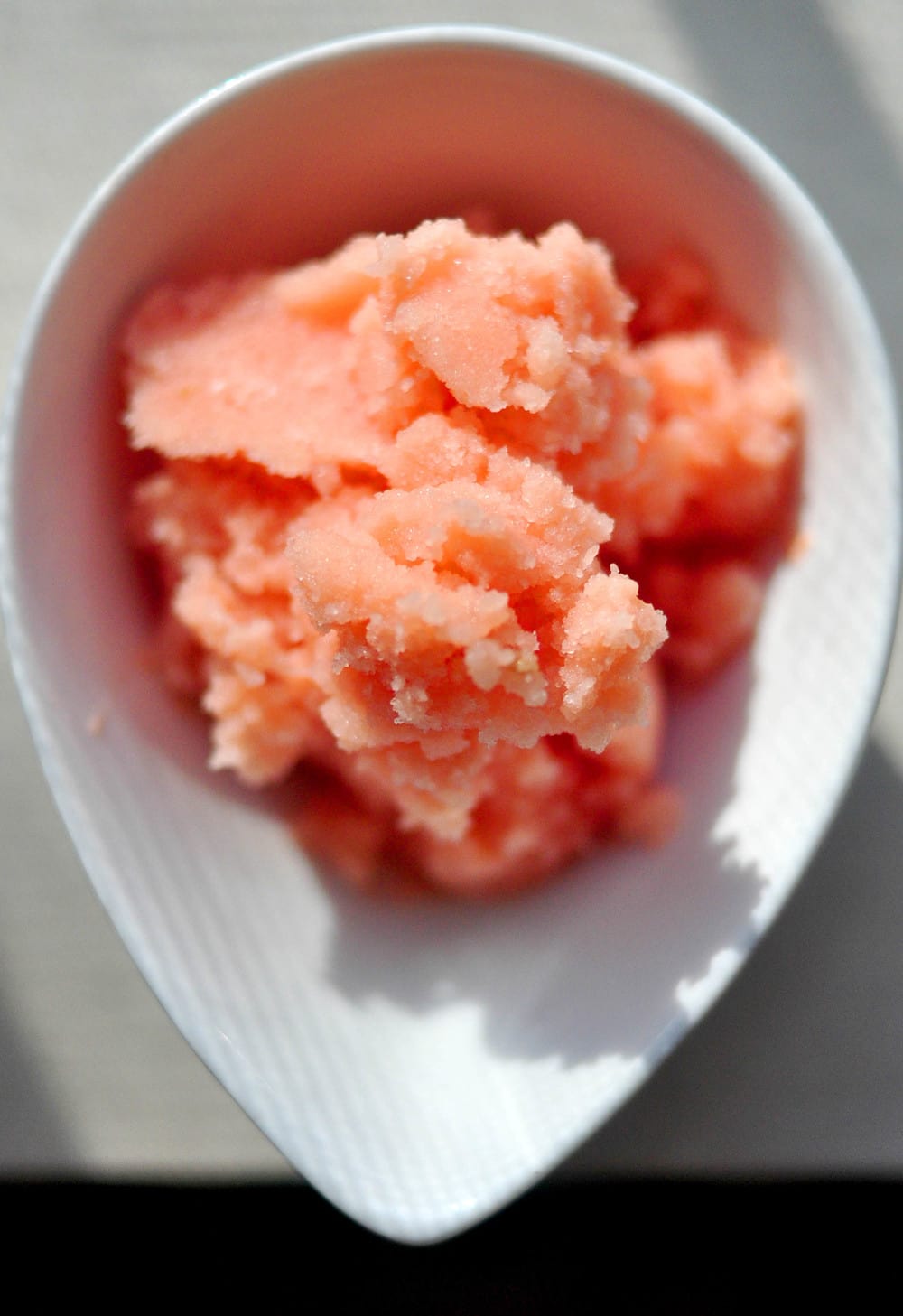 This recipe is from Good and Cheap.
Good and Cheap is a gorgeous cookbook for people with limited income, particularly on a $4/day food stamps budget. The PDF is free (ahora en Español!) and has been downloaded more than 15,000,000 times. I have more cookbooks, too!
It's SO HOT. Let's eat watermelon together. Let's just eat watermelon and sit and sweat.
Okay, some of you are overachievers. This is for you. Take some of your sweet, sweet watermelon and chop it into cubes (take the rind off first, silly). Put it in a bag or receptacle in your freezer. Once it's frozen make it into sorbet using just a little yogurt and sugar and a food processor or blender. Add some vanilla or lime juice (or anything else you think would work with watermelon) if you're super serious about it.  Keep reading