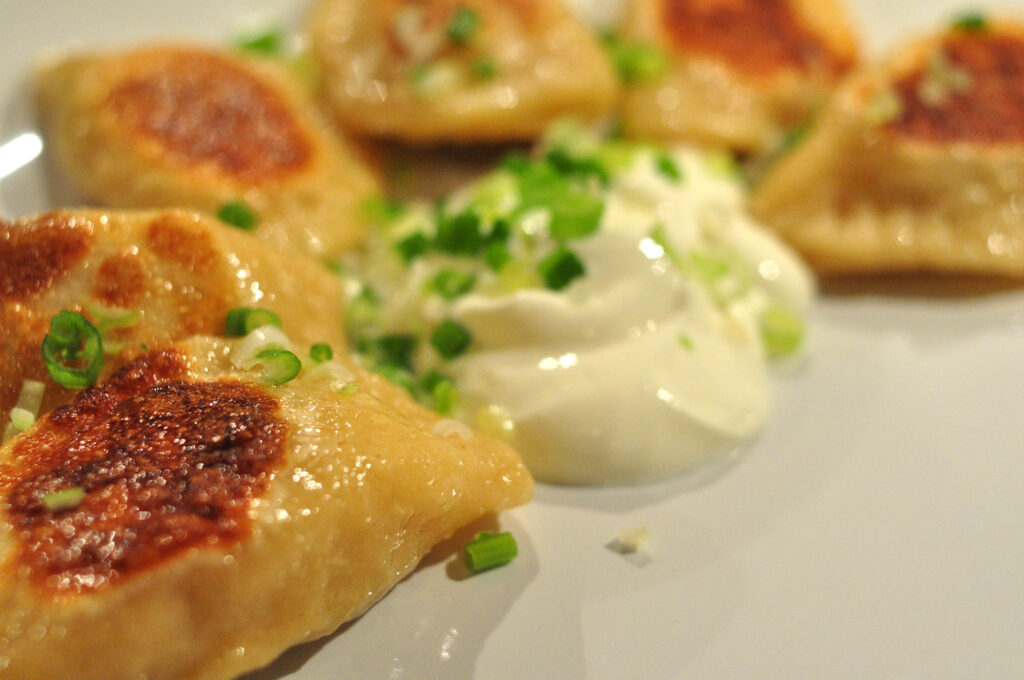 This recipe is from Good and Cheap.
Good and Cheap is a gorgeous cookbook for people with limited income, particularly on a $4/day food stamps budget. The PDF is free (ahora en Español!) and has been downloaded more than 15,000,000 times. I have more cookbooks, too!
Still looking to maximize friend and family time in this zone between Christmas and New Years? Cooking and baking together can be so much fun, and perogy-making is the perfect project to do in groups! And hearty, cheesy, starchy, satisfying perogies are just what your body craves during the cold months. In my hometown, Edmonton there is a big Ukrainian population and Ukrainian grandmothers often gather in church basements to make the most delicious perogies together. So let's be inspired by them and have a perogy-making party! The best part is that everyone can leave with a bag or two of these delicious cheddar and potato perogies for the freezer.