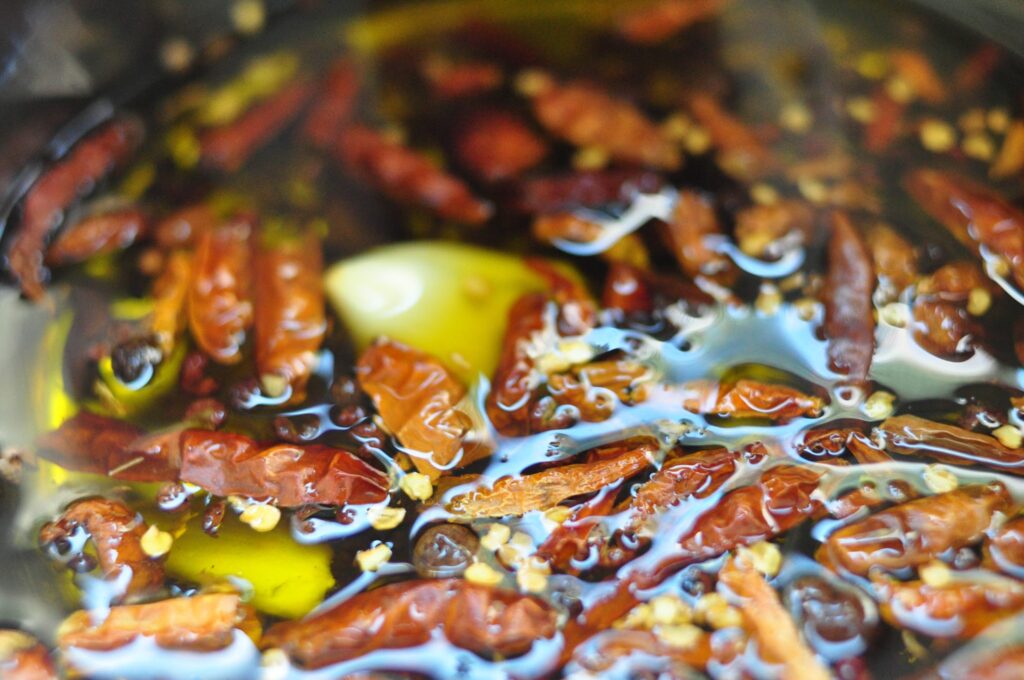 This recipe is from Good and Cheap.
Good and Cheap is a gorgeous cookbook for people with limited income, particularly on a $4/day food stamps budget. The PDF is free and has been downloaded more than 1,000,000 times. I have more cookbooks, too!
Use this spice oil on salads, in cold noodle dishes, or on roasted or sautéed vegetables. It's inspired by the super delicious spice oil that you get on Dan Dan noodles! If you have trouble finding the spices, you can get all of them at most Asian grocery stores.