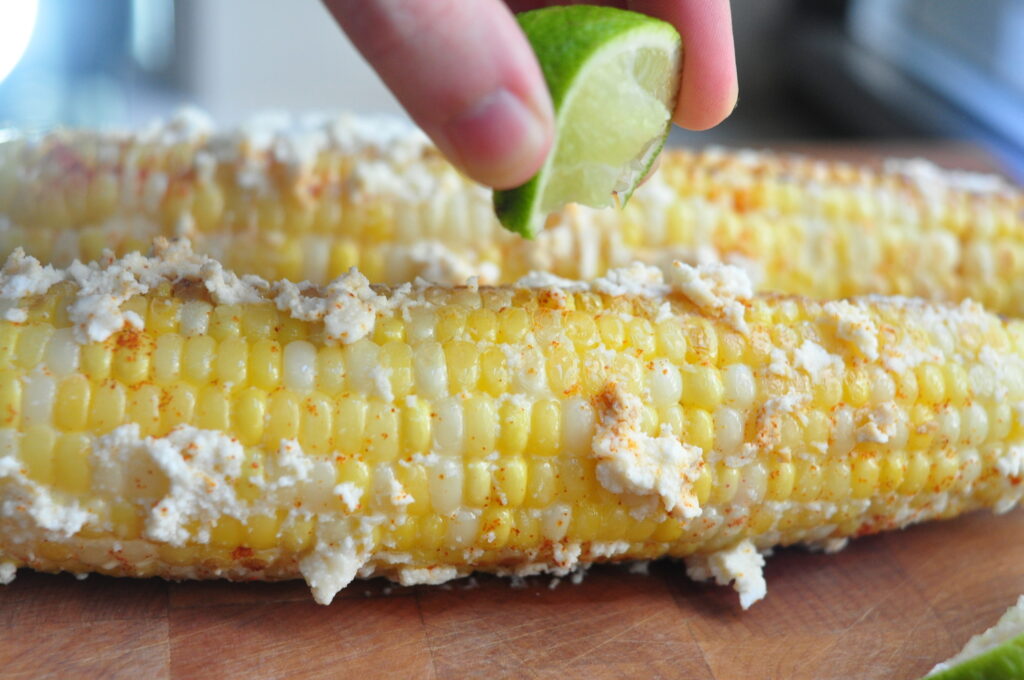 This recipe is from Good and Cheap.
Good and Cheap is a gorgeous cookbook for people with limited income, particularly on a $4/day food stamps budget. The PDF is free (ahora en Español!) and has been downloaded more than 15,000,000 times. I have more cookbooks, too!
Elotes (or Mexican street corn) is crazy delicious. Turns out that you actually CAN make fresh corn even better. Sweet, spicy, salty, cheesy even tart. All your taste bases are covered.
This beautiful recipe from the streets and homes of Mexico has been one of the most popular recipes in Good and Cheap.
So far, not one, but three people have told me they were overcome with tears of joy when they tasted this. It's that good. What are you waiting for?