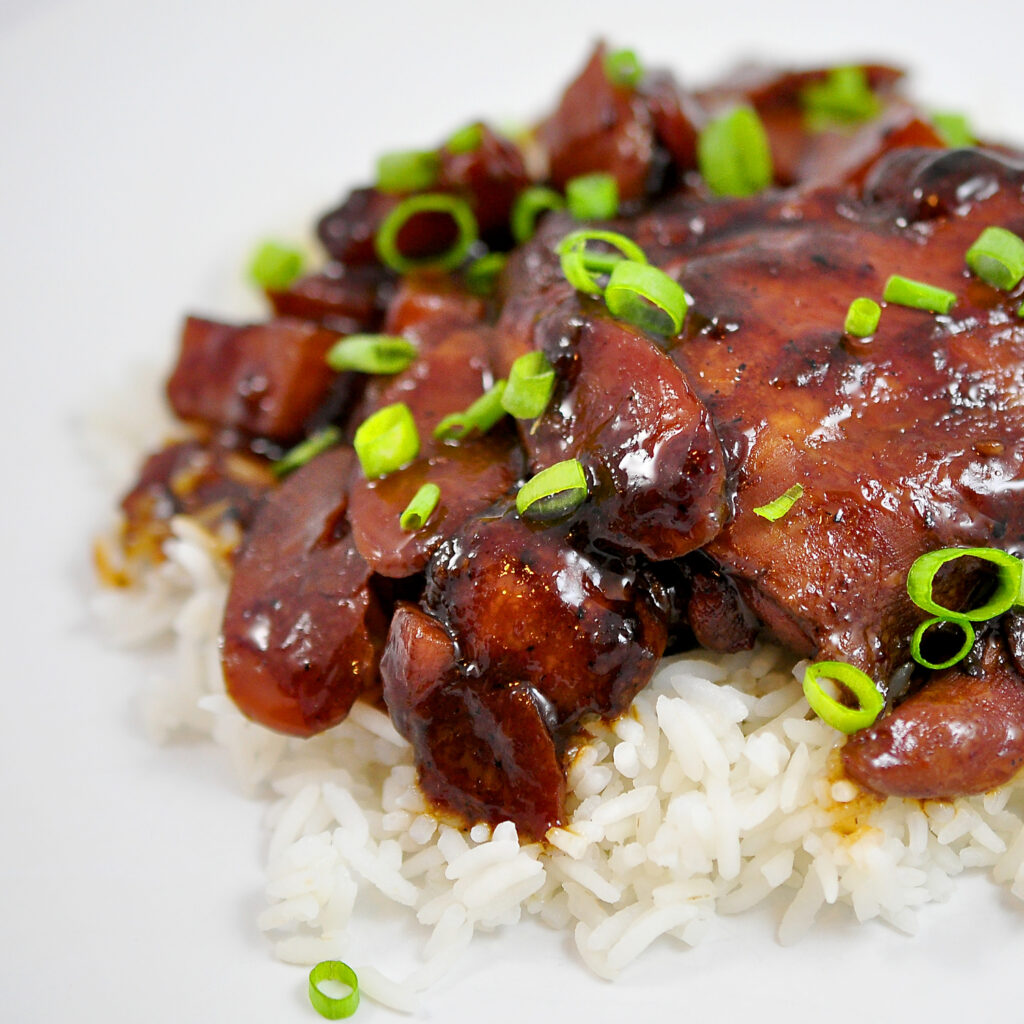 This recipe is from Good and Cheap.
Good and Cheap is a gorgeous cookbook for people with limited income, particularly on a $4/day food stamps budget. The PDF is free (ahora en Español!) and has been downloaded more than 15,000,000 times. I have more cookbooks, too!
This Chicken Adobo is a family recipe of Tony Pangilinan which I adapted, but have barely changed. Tony is one of the warmest people you'll ever meet and this meal is a reflection of him. Comforting, delicious and best shared with a group, I hope you'll give this a try.
Filipino adobo—very different from Spanish adobo—is basically anything cooked in vinegar, soy sauce, and garlic. Although this version is chicken, you can use any meat or vegetables you like. It's a brilliant dish that turns basic staples into deliciousness. Because it's vinegar-based, it also keeps well in the fridge! Keep reading