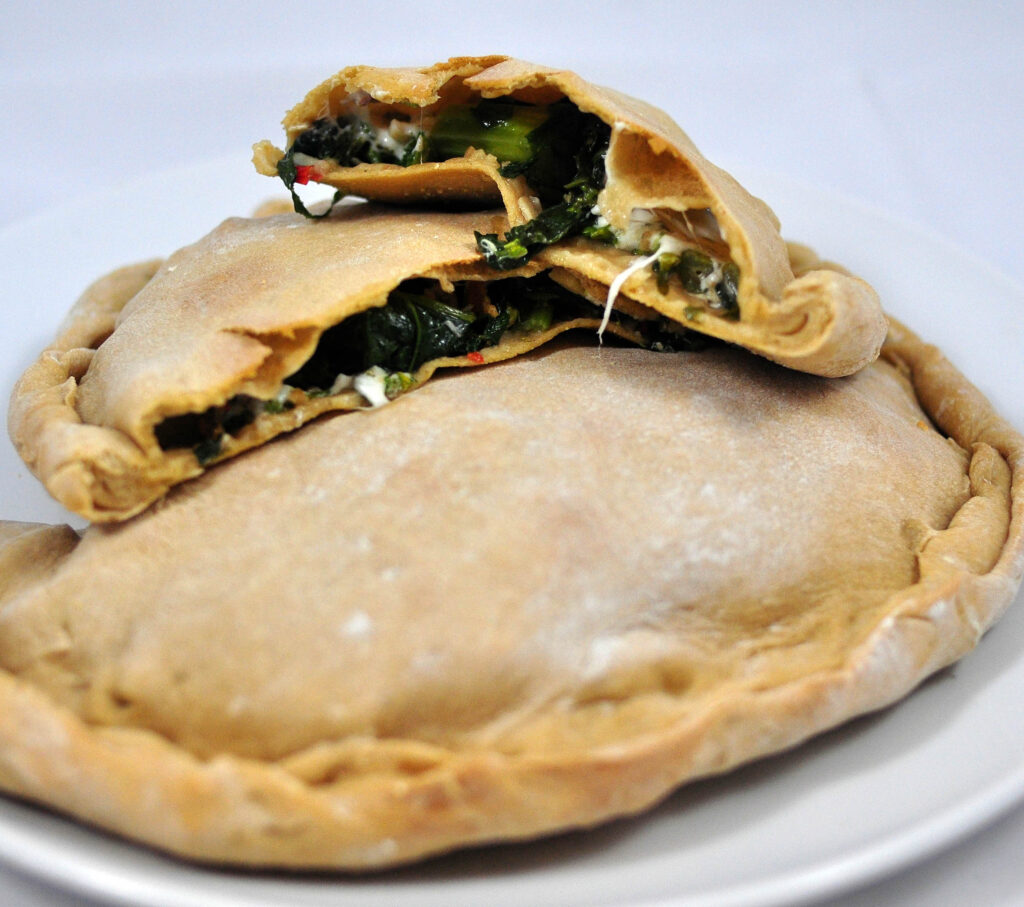 This recipe is from Good and Cheap.
Good and Cheap is a gorgeous cookbook for people with limited income, particularly on a $4/day food stamps budget. The PDF is free (ahora en Español!) and has been downloaded more than 15,000,000 times. I have more cookbooks, too!
Calzones are pizza in a slightly different form—a form that lets you stuff in more filling without weighing down the crust. Broccoli rabe is great, but you can use any bitter green, or even broccoli or cauliflower. You'll love these crusty pockets full of oozy goodness! Try serving them up with simple tomato sauce for dipping.