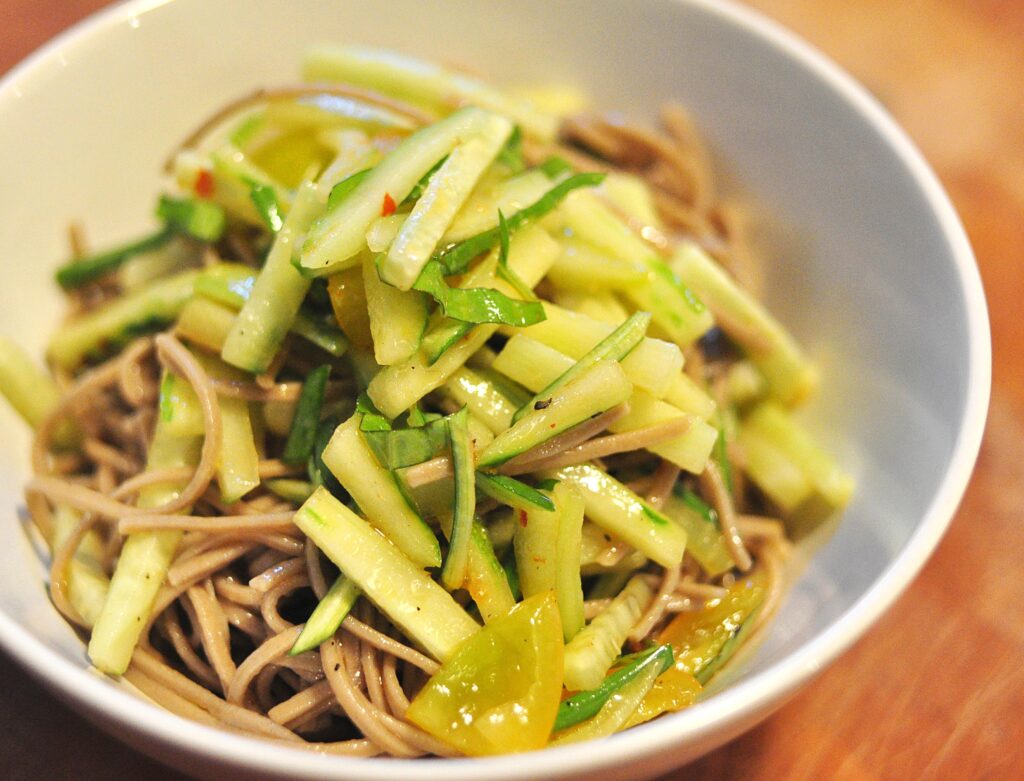 This recipe is from Good and Cheap.
Good and Cheap is a gorgeous cookbook for people with limited income, particularly on a $4/day food stamps budget. The PDF is free (ahora en Español!) and has been downloaded more than 15,000,000 times. I have more cookbooks, too!
On a hot day, this is all I want to eat. Or a cold day honestly. When I use the spice oil or peanut sauce it really warms me up. This is my kind of lunchtime comfort food. Cold but spicy food is refreshing and delicious in the summer. If you have some spice oil on hand, be sure to add it. It's like a simple and cheaty version of Dan Dan noodles that way.