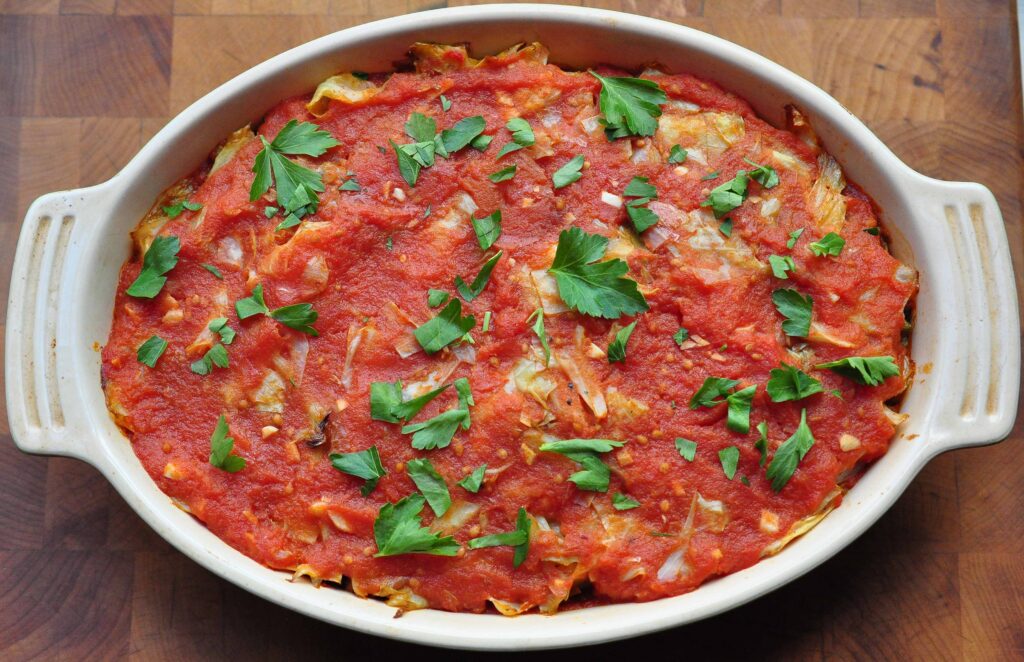 This recipe is from Good and Cheap.
Good and Cheap is a gorgeous cookbook for people with limited income, particularly on a $4/day food stamps budget. The PDF is free (ahora en Español!) and has been downloaded more than 15,000,000 times. I have more cookbooks, too!
Casseroles are a great way to stretch your cooking-without a-recipe muscles. As one reader, Carolie, reminded me, they require little prep time, yield many meals, and the leftovers are easy to store. Casseroles also let you easily tailor an existing recipe to your own tastes.
So here's my adaptation of one of Carolie's favorite casseroles, itself a play on cabbage rolls, a traditional Eastern European dish that is delicious but labor intensive. This version is a good way to use up leftover rice or grains and lentils.