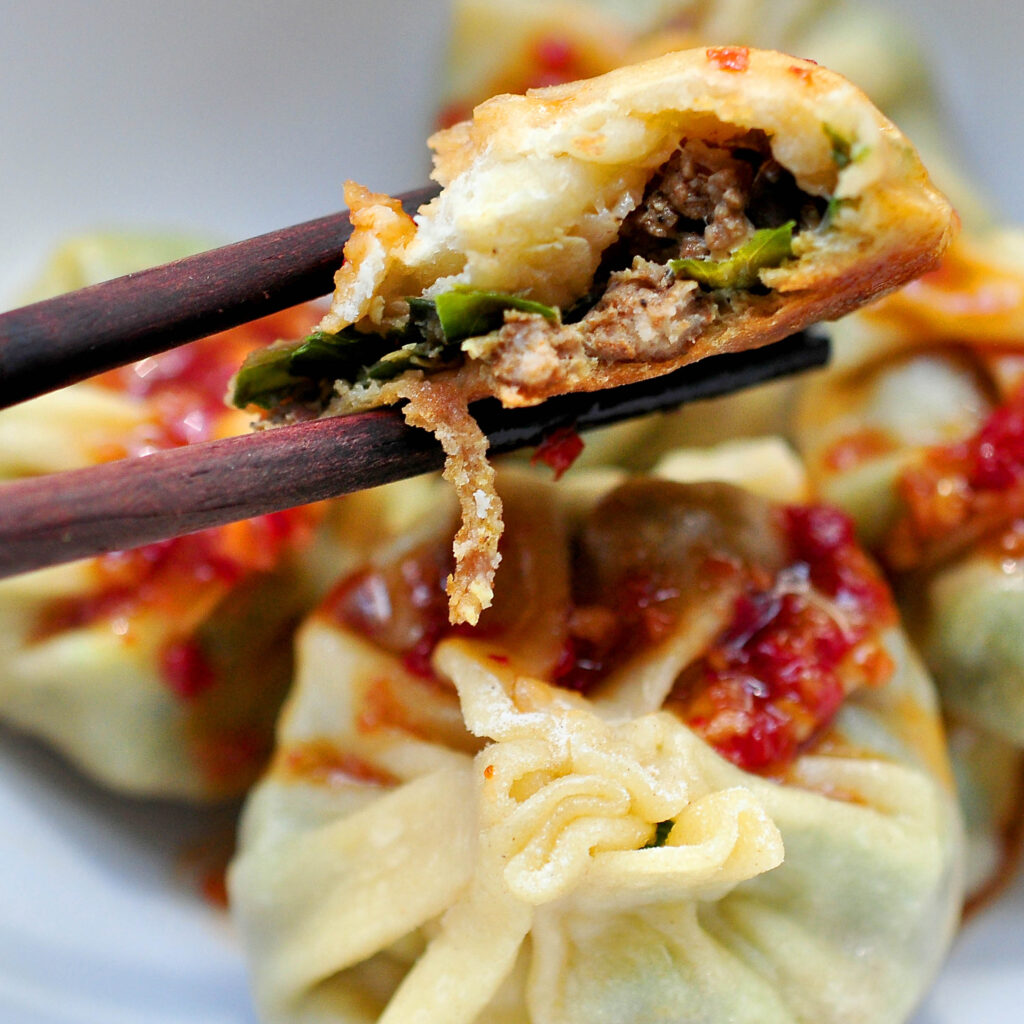 This recipe is from Good and Cheap.
Good and Cheap is a gorgeous cookbook for people with limited income, particularly on a $4/day food stamps budget. The PDF is free (ahora en Español!) and has been downloaded more than 15,000,000 times. I have more cookbooks, too!
My friend Raffaella comes from a huge family and fondly recalls making dumplings with her sisters growing up. (Her brothers just ate them.) Dumplings are a great way to use up veggies that don't look fresh anymore. Minced inside a dumpling, they come back to life! I've provided a couple of ideas here, but as with so many recipes, the filling is up to you. If you mess up and it comes out bland, just dip the dumpling in soy sauce or chile sauce and you'll still be happy. Or if you've made peanut sauce or spice oil lately dip in those.
If budget allows and you want to save time, see whether your grocery store has pre-made dumpling wrappers, usually in the freezer section or Asian aisle. They come round or square and might be called gyoza or wonton wrappers, but any will work.