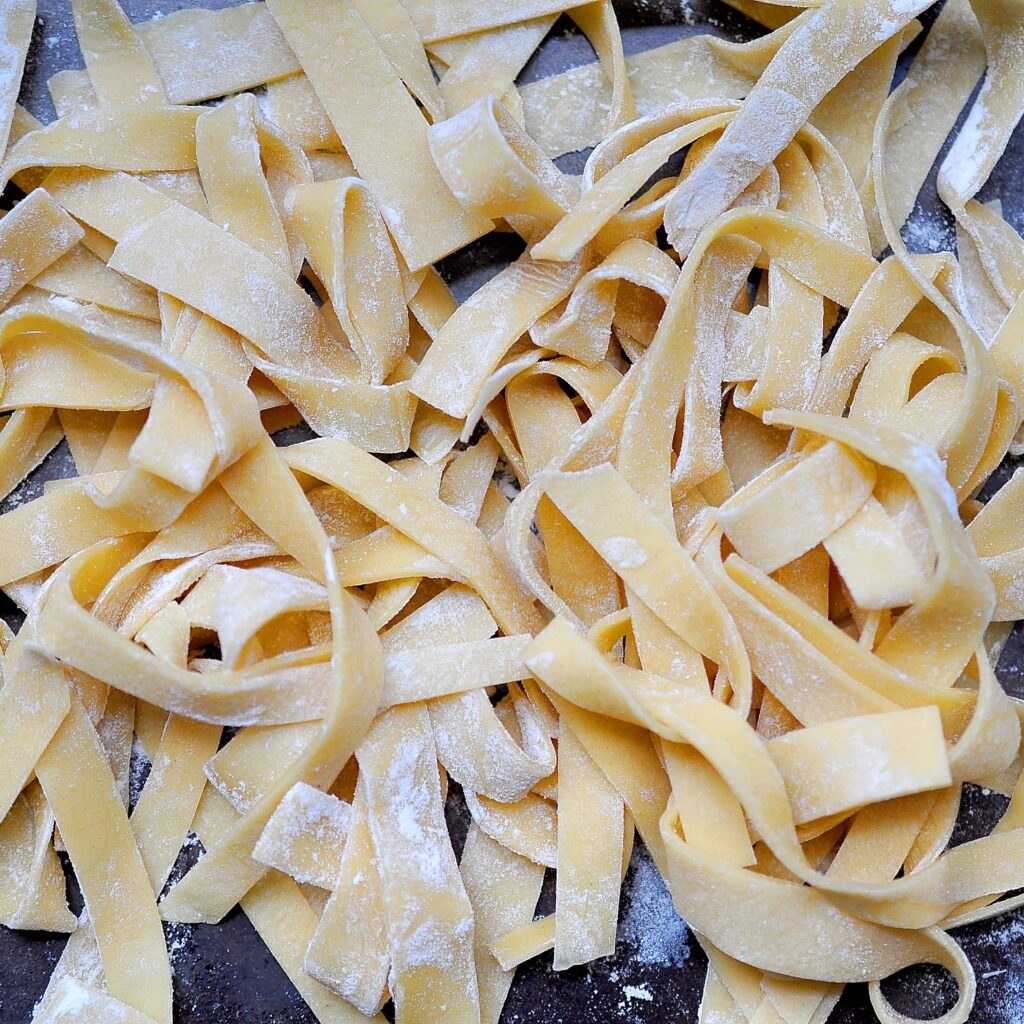 This recipe is from Good and Cheap.
Good and Cheap is a gorgeous cookbook for people with limited income, particularly on a $4/day food stamps budget. The PDF is free (ahora en Español!) and has been downloaded more than 15,000,000 times. I have more cookbooks, too!
When a reader, Jeanne, asked for a good pasta dish, I decided to show her how to create it from scratch. Sure, making pasta by hand requires elbow grease and a good rolling pin, but you'll be surprised at how simple, cheap, and tasty it is. If an Italian grandmother can do it, so can you! Because fresh pasta is so wonderful, the sauce doesn't need to be complicated. I love this with tomato sauce and a little cheese or the chorizo and white bean ragu.