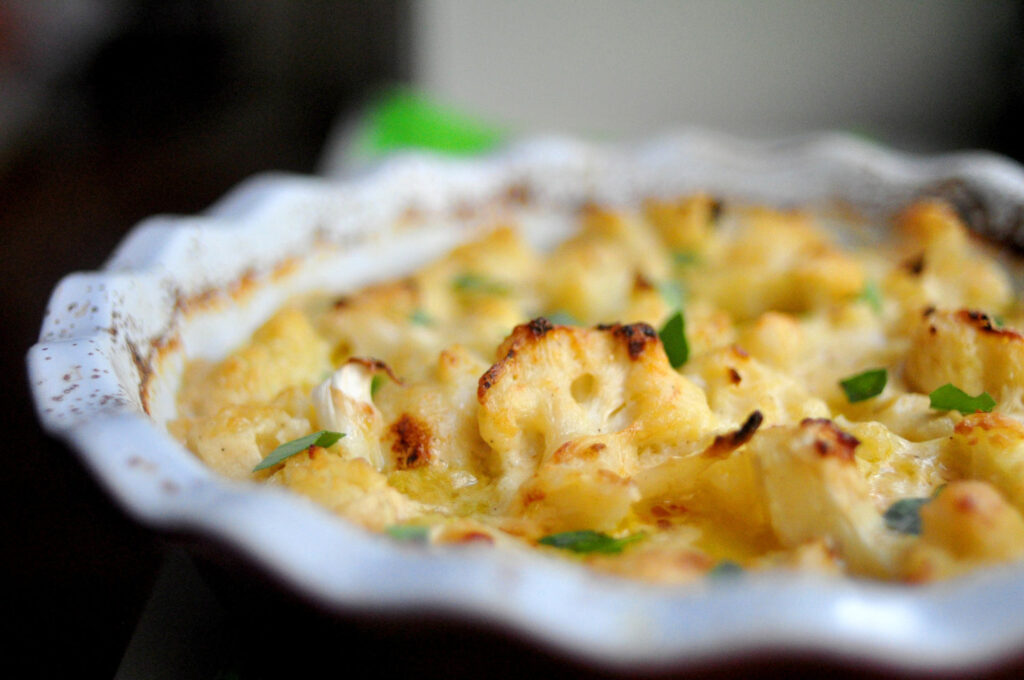 This recipe is from Good and Cheap.
Good and Cheap is a gorgeous cookbook for people with limited income, particularly on a $4/day food stamps budget. The PDF is free (ahora en Español!) and has been downloaded more than 15,000,000 times. I have more cookbooks, too!
Cauliflower cheese is a classic side dish in Great Britain: creamy, cheesy sauce over cauliflower, baked in the oven until the edges get crunchy and bubbly. It's like a healthier and more flavorful version of macaroni and cheese. Alternatively, try this with broccoli or cooked winter squash—everyone will love it. Great as a side dish for a big meal like Thanksgiving too.