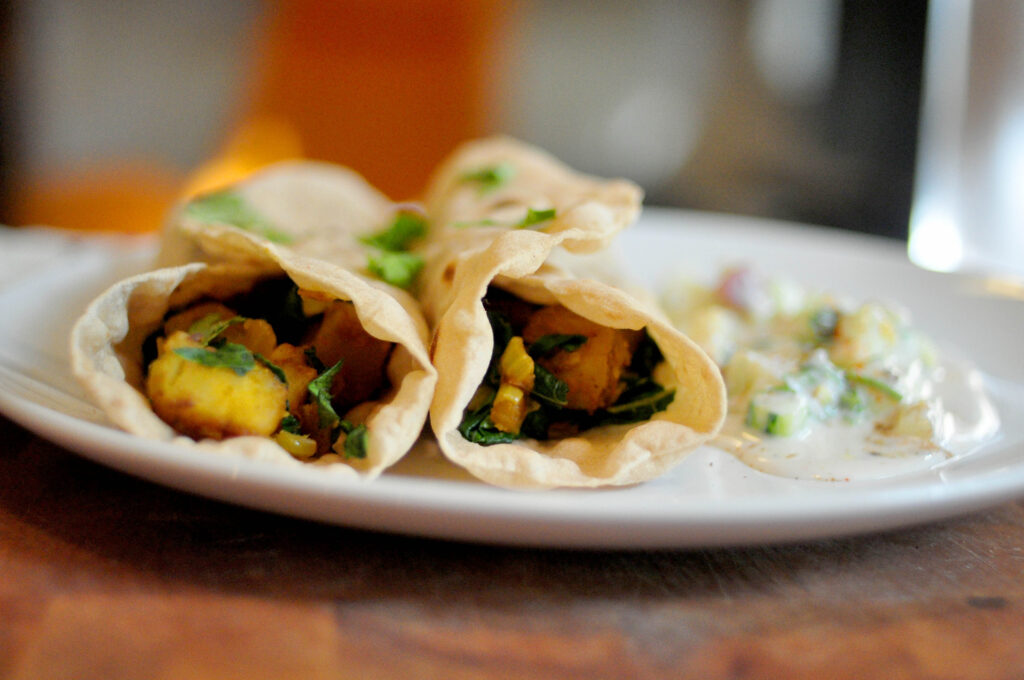 This recipe is from Good and Cheap.
Good and Cheap is a gorgeous cookbook for people with limited income, particularly on a $4/day food stamps budget. The PDF is free (ahora en Español!) and has been downloaded more than 15,000,000 times. I have more cookbooks, too!
These are a great meal to make when you have leftover roti and raita. They may seem like a lot of work at first, but if you get into the habit of cooking this way it is quick and very inexpensive. When I was a vegetarian I ate meals like this all the time. The filling comes together in minutes and the potatoes and greens could easily be substituted for anything you have in your crisper waiting to get eaten! Potatoes and greens are great because they are pretty neutral and take on the flavor of the spices well. Leftover Chana Masala is also great rolled up in a roti.