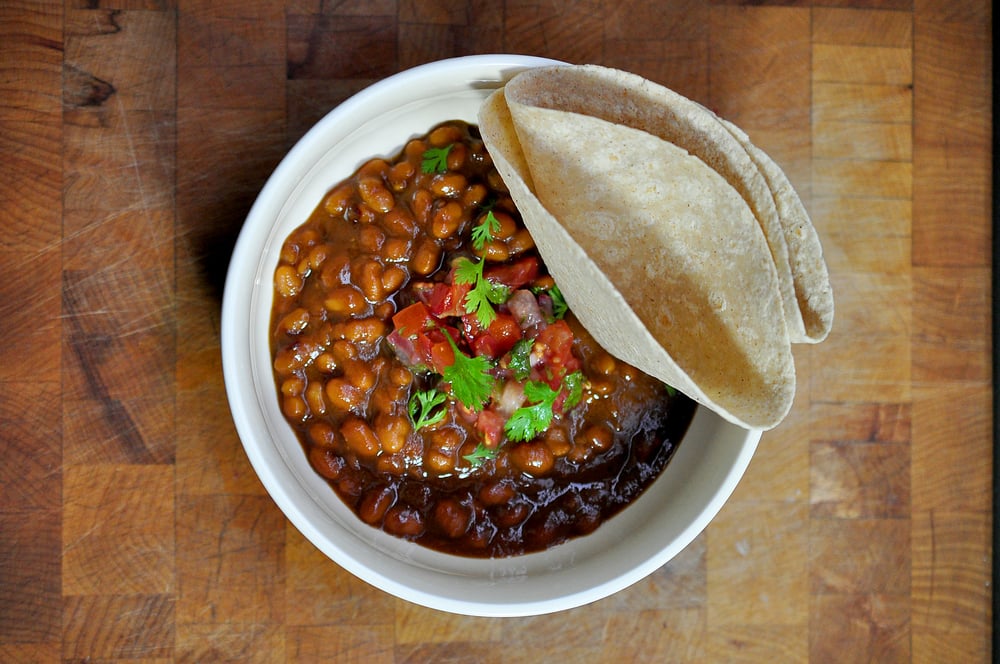 This recipe is from Good and Cheap.
Good and Cheap is a gorgeous cookbook for people with limited income, particularly on a $4/day food stamps budget. The PDF is free (ahora en Español!) and has been downloaded more than 15,000,000 times. I have more cookbooks, too!
My Dad is a man of simple tastes. Not that he likes things boring! He always chided my sisters and I for getting "just pepperoni" on our pizza when we were kids. What sort of lunatics don't get olives and peppers and mushrooms? Well, my sisters and I obviously. BUT the truth is that the easiest way to please him was to simply make him a grilled cheese sandwich. And man, if you thought to put some spicy mustard, pickled jalapeños or olives in it. WELL, clearly there was a culinary GOD in the house. This recipe is what my Dad considers the most satisfying, bang for your buck and for your time. That is, if you don't have a daughter around to cajole into making you a grilled cheese sandwich. That's always plan A of course. Love you Dad!
Simple baked beans ready in minutes.
| | | |
| --- | --- | --- |
| | | Simple baked beans ready in minutes. |
2

tsp

chipotle chile sauce en adobo

(or any chile sauce

2

cans

baked beans

(27 oz)

2

Tbsp

mustard

2

Tbsp

molasses or brown sugar
If you're using the chipotle en adobo, chop it finely to be sure the spice will be evenly distributed.

Mix all the ingredients into a pot and heat on the stove until the beans are warmed through. Give it a stir and serve. Or do it all in the microwave, it works just as well!

Serve with rice, or just in a bowl. For an English-style breakfast, try spreading the beans over toast. Or throw them into a burrito, or scramble them with eggs, or stir-fry with onions and bell pepper.