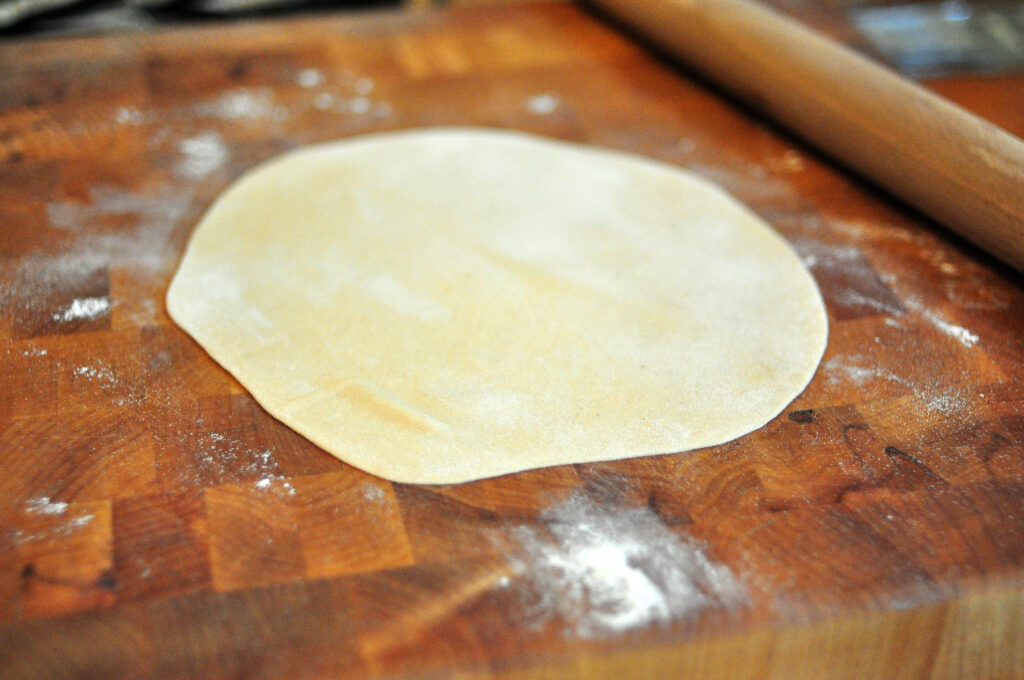 This recipe is from Good and Cheap.
Good and Cheap is a gorgeous cookbook for people with limited income, particularly on a $4/day food stamps budget. The PDF is free (ahora en Español!) and has been downloaded more than 15,000,000 times. I have more cookbooks, too!
Roti are a staple flatbread in many parts of South Asia. They're quick to make since they don't use yeast and very tasty when fresh. Enjoy them with Chana Masala, Curried Red Lentil and Spinach Stew, or any kind of soup or cooked vegetable. They are fantastic filled with eggs at breakfast.