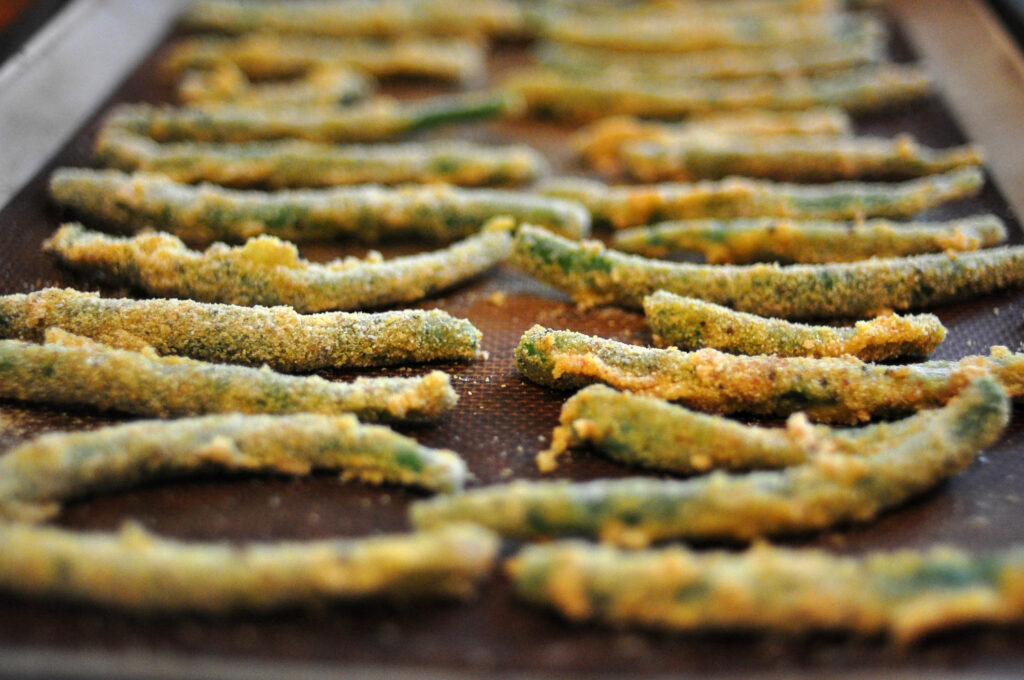 This recipe is from Good and Cheap.
Good and Cheap is a gorgeous cookbook for people with limited income, particularly on a $4/day food stamps budget. The PDF is free (ahora en Español!) and has been downloaded more than 15,000,000 times. I have more cookbooks, too!
I've been making these a lot lately at different events around the city. They're a great party food so they're perfect when there's a crowd. They also surprise people. They're like vegetable chicken fingers! I suggest in Good and Cheap that you serve them with peanut sauce, but people have enjoyed them with sour cream and scallions, spiced yogurt and even salsa. And now that it's solidly asparagus season well, it's time to try crusting them!
Pictured below are bell peppers and above are green beans.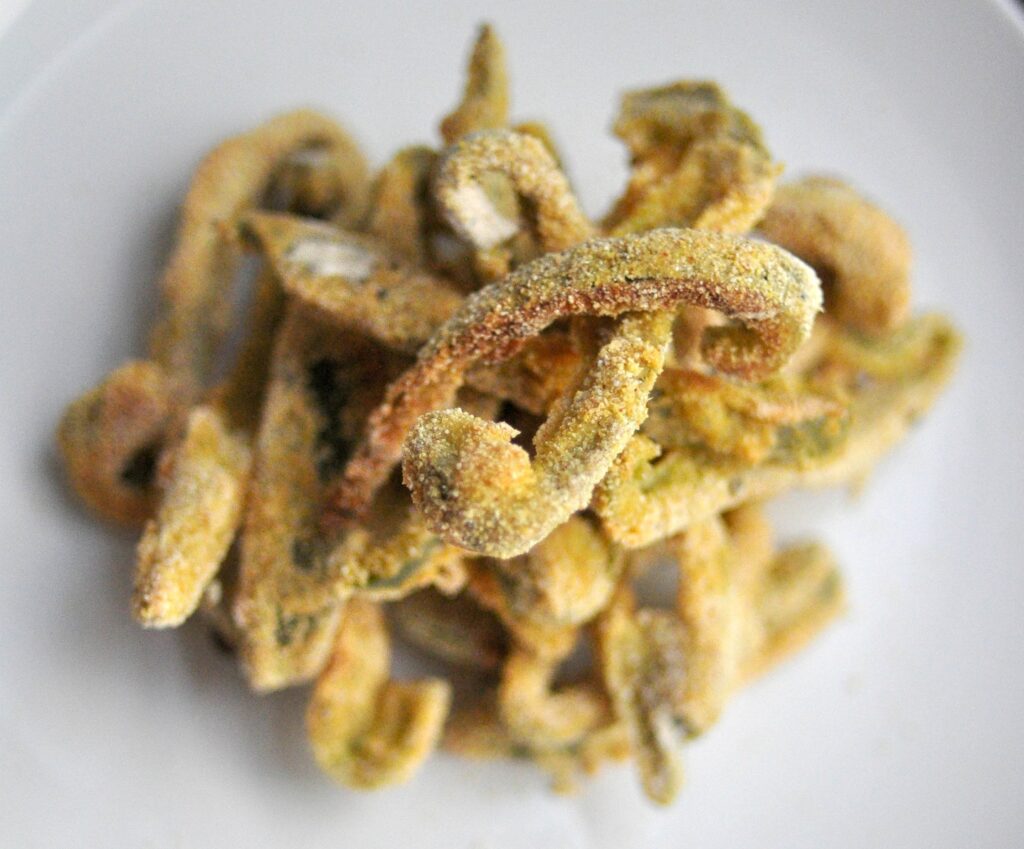 1/2

lb

green beans

stems cut off

1/2

cup

all purpose flour

2

large

eggs

1/4

cup

milk

1

cup

cornmeal

1

tsp

salt

1

tsp

black pepper

1

tsp

paprika

1/2

tsp

garlic powder
zucchini

bell pepper sticks

winter squash

cauliflower florets

broccoli florets

okra

carrot sticks

asparagus
Set up your breading station! On one plate, spread out the flour. Crack both eggs into a bowl, add the milk, and beat lightly with a fork. On another plate, spread the cornmeal, salt, black pepper, paprika, and garlic powder and mix them up with your fingers.

Spread a small amount of oil or butter across a baking sheet.

A few at a time, take the green beans and dredge them in the flour. Next, transfer the flour-covered beans to the egg mixture. Cover the beans lightly with egg mixture, being careful to shake off any excess egg. Then transfer to the cornmeal mixture and coat them evenly.

Carefully spread the crusted green beans onto the baking sheet. Repeat until you've done them all. If you run out of any of the three mixtures, just mix up a bit more.

Bake for 10 to 15 minutes, until golden and crispy. Enjoy hot with your favorite dipping sauce!