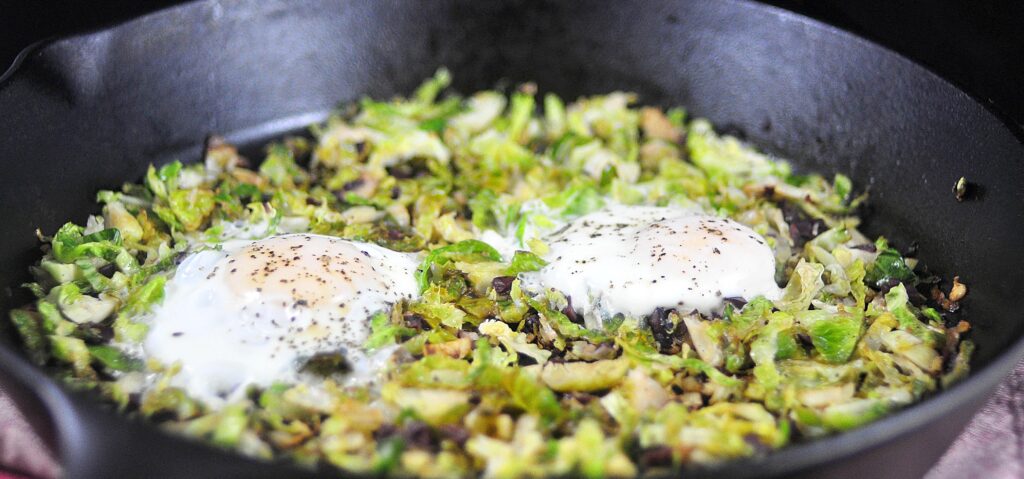 This recipe is from Good and Cheap.
Good and Cheap is a gorgeous cookbook for people with limited income, particularly on a $4/day food stamps budget. The PDF is free and has been downloaded more than 1,000,000 times. I have more cookbooks, too!
This brussels sprouts hash and eggs is a great light lunch or side dish. The brussels sprouts get salty and tangy from the olive and lemon, then crispy and caramelized on the bottom. Mix in the little bit of fat from the egg yolk, and wow is this delicious. I make this often at food demonstrations and workshops and it is always a hit!