Today's post comes from Julie Fromm, RD who taught a class using Good and Cheap at Rising Stars Academy. Rising Stars is a post-secondary school for young adults with special needs. In addition to math, reading, and college and career readiness classes they focus on food. They grow food in their greenhouse and garden, and prepare it in their commercial kitchen.
I taught a series of 4 lessons based on the USDA MyPlate and Good and Cheap. Here's the basic lesson plan if anyone wants to try to replicate it!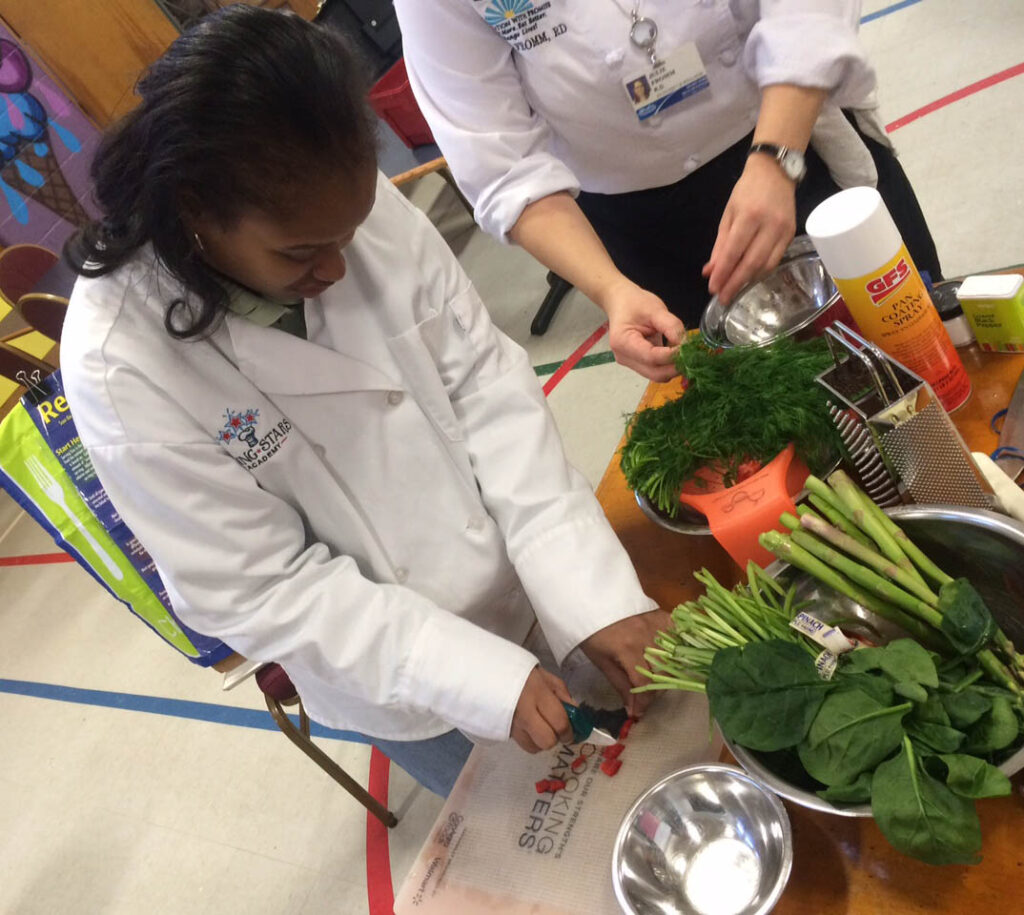 Lesson one
We started out discussing the MyPlate food groups and the Nutrition Facts food label. We cooked omelets and discussed ways to limit fat, sugar and sodium in cooking. I also spoke about the importance of vegetables and when it was time to fill the omelets, the students had lot of vegetables to choose from. The students were excellent cooks and they especially enjoyed eating the food they cooked as they run a café at the school and do not usually eat what they prepare.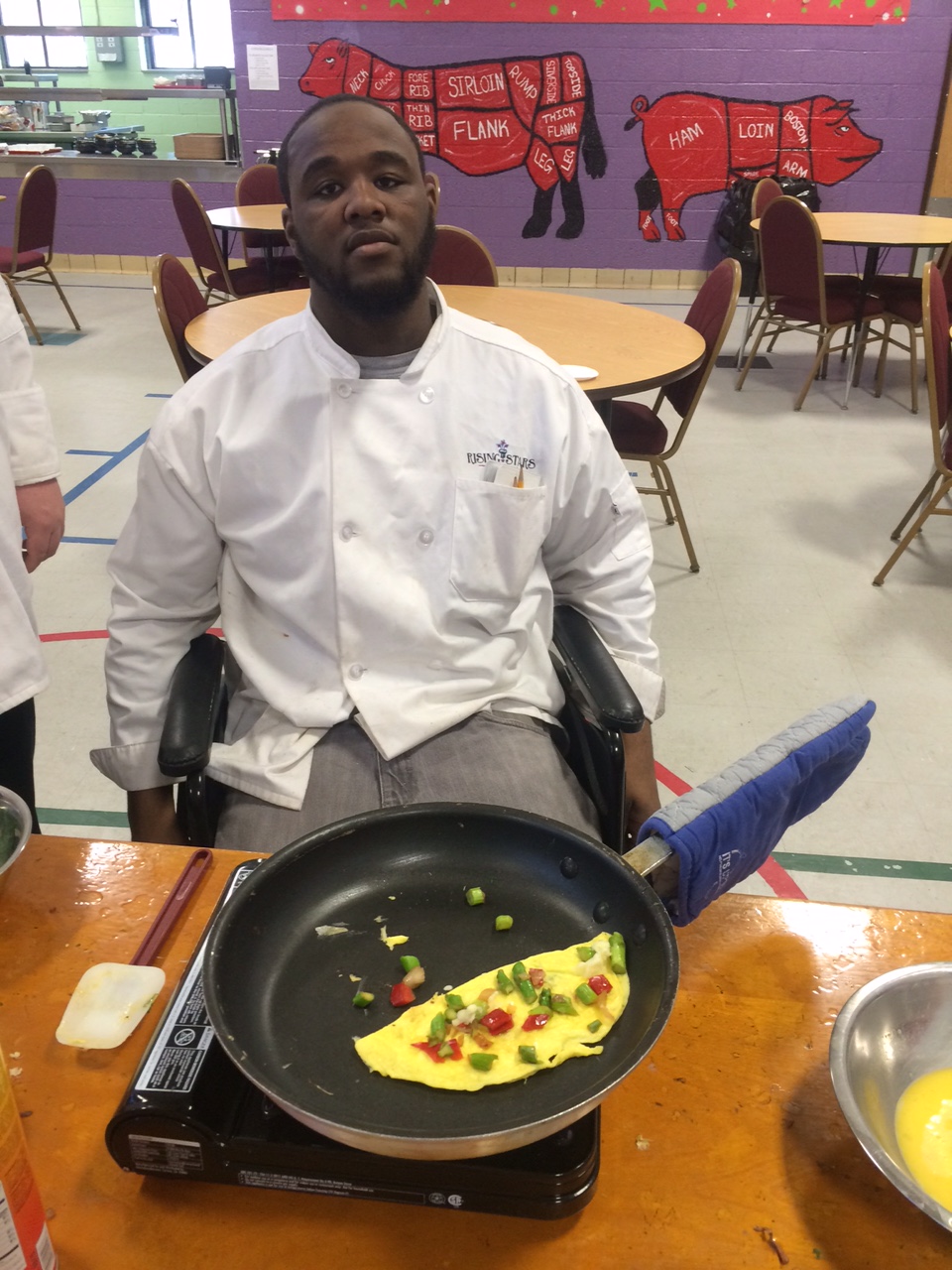 Lesson two
I discussed the significant amount of sugar found in typical beverages like pop (we don't say soda in Michigan!), energy drinks and "fruit drinks." We also discussed how all forms of produce can be healthy choices, fresh, frozen and canned. Then we made smoothies using all three forms of produce, fresh bananas and avocados, frozen mango and raspberries and canned pumpkin.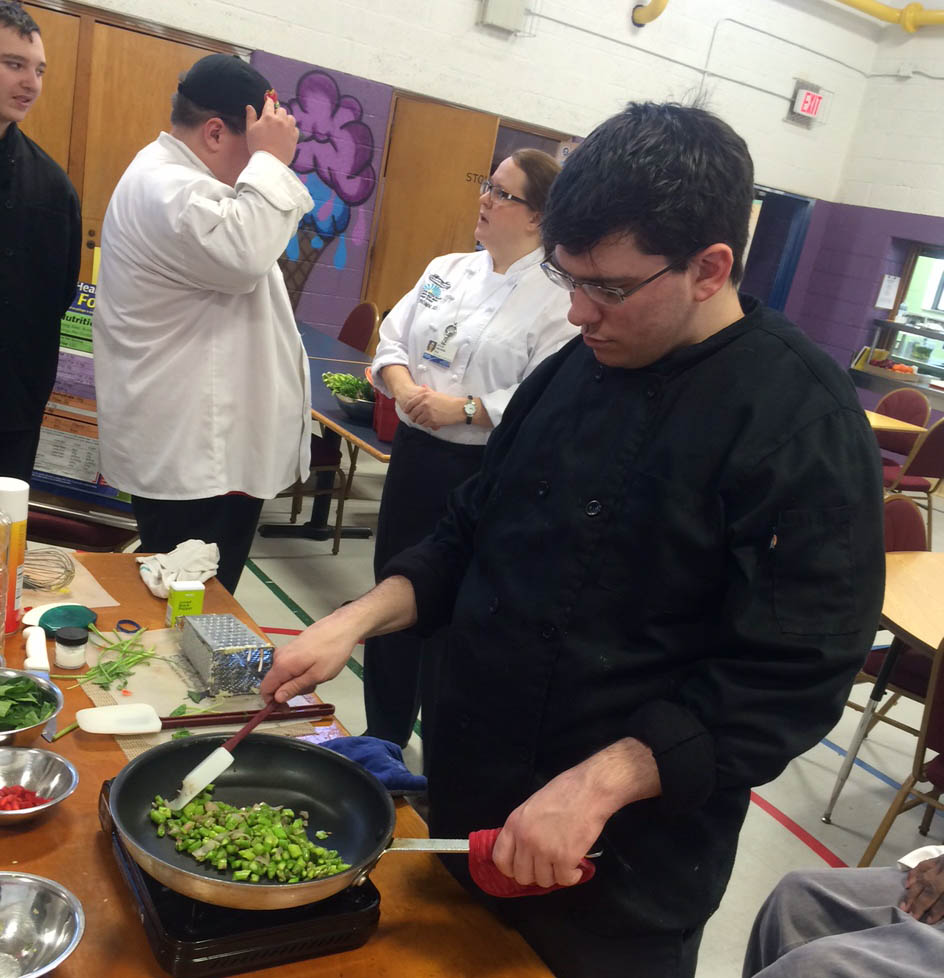 Lesson three
I discussed the importance of whole grains and we made whole grain pasta with eggplant and tomato. I was thrilled when they offered fresh basil and oregano from the hydroponic garden right in the building.  I dare say our finished dish looked even better than the picture in Good and Cheap! [note from Leanne: awesome!]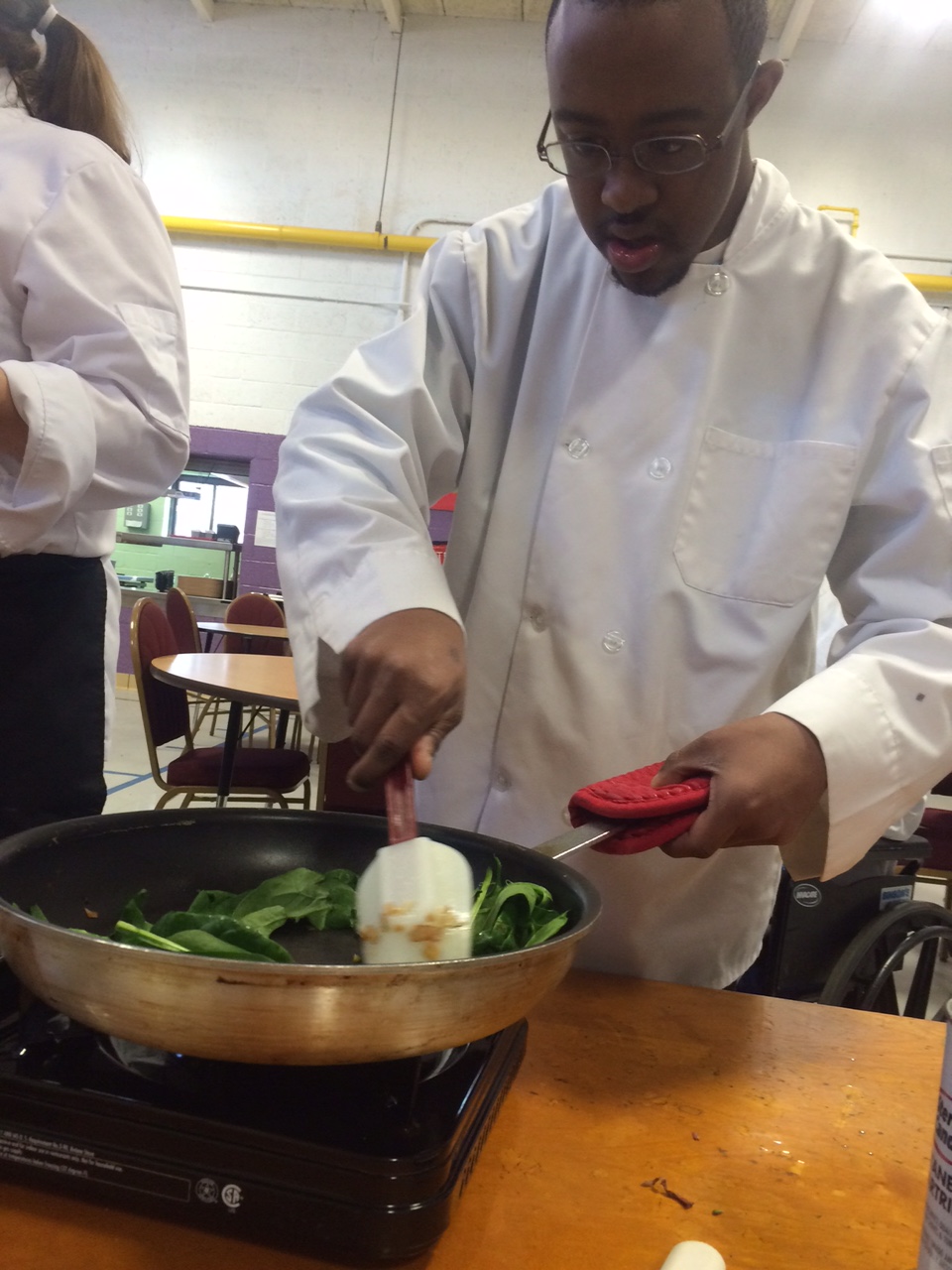 Lesson four
We finished up with meal planning and budgeting. I spent $19.98 on the groceries for the demo. We calculated the cost of each ingredient used for the salad and our platter added up being $7.27. The students had very different answers when I asked how many people it would feed. We decided that is would feed a family of 4-5 people and the visual of the monies along with the platter was very powerful. They all knew that if they went to a restaurant they would never get that much food for that price. Then the students talked about what they would do with the remaining $12 worth of food. Popular ideas were, nachos for a snack with the chips and cheese, chicken stock and soup with the leftover chicken, and smoothies with the leftover yogurt.
The twenty students each took home a copy of Good and Cheap at the end of the four-lesson series!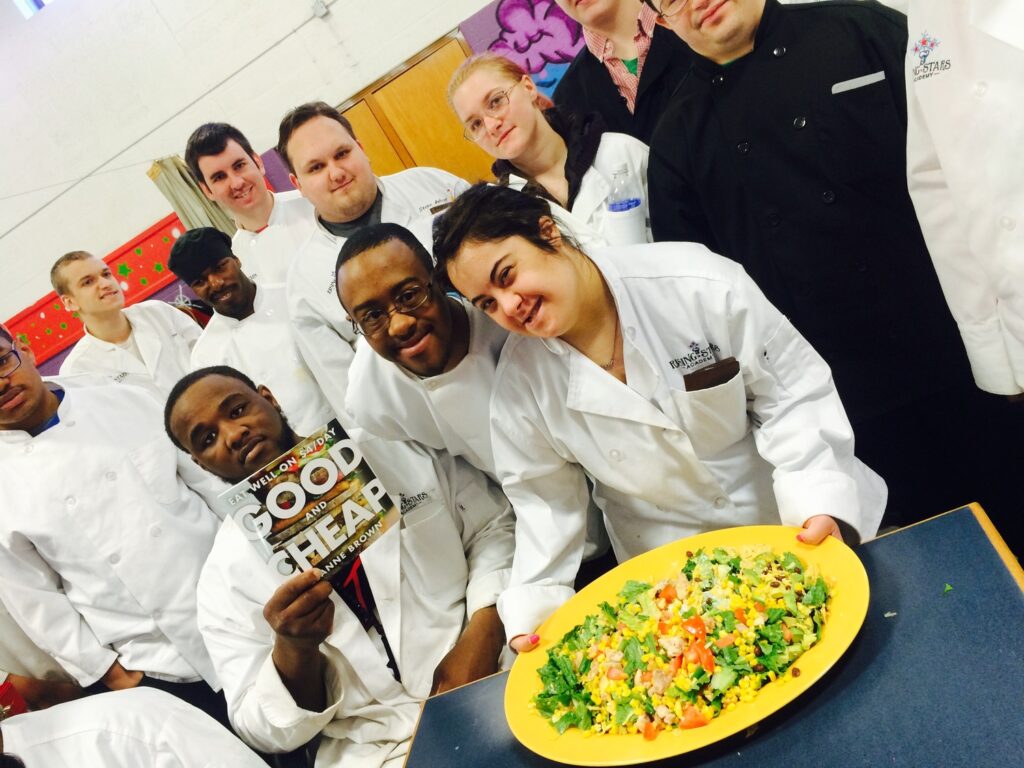 About Julie: I work for Generation with Promise and our team provides nutrition education and youth-leadership development in schools, community and faith-based organizations. Our program targets SNAP-eligible populations and my personal mission is teaching people that healthy eating does not have to be expensive.