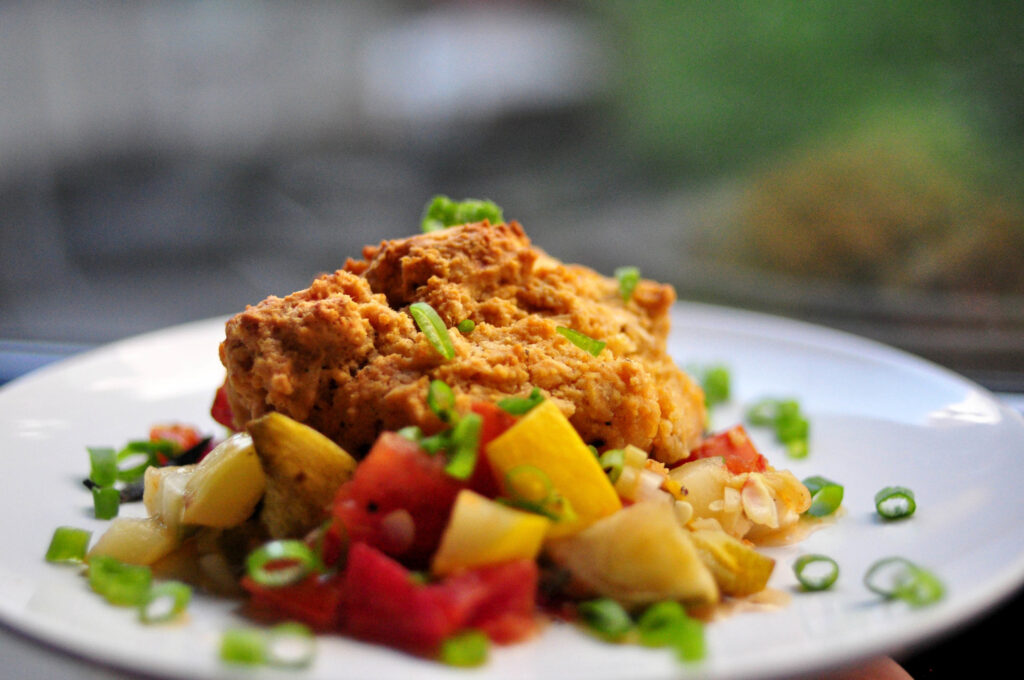 This recipe is from Good and Cheap.
Good and Cheap is a gorgeous cookbook for people with limited income, particularly on a $4/day food stamps budget. The PDF is free (ahora en Español!) and has been downloaded more than 15,000,000 times. I have more cookbooks, too!
I'm still on vacation so here's another delicious summer recipe from the archives! This savory summer cobbler is basically a kind of play on ratatouille with a big tray of roasted vegetables and savory southern style biscuit topping to soak up all the flavorful juices. Enjoy it!