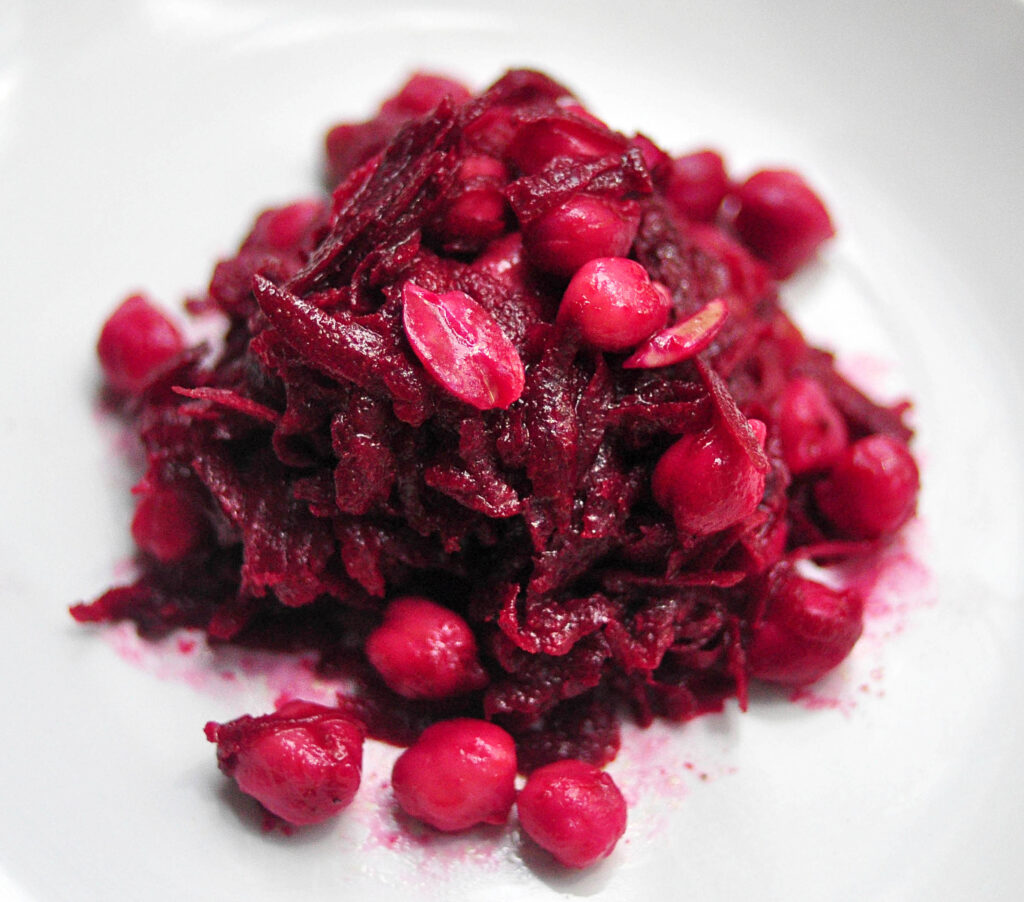 This recipe is from Good and Cheap.
Good and Cheap is a gorgeous cookbook for people with limited income, particularly on a $4/day food stamps budget. The PDF is free (ahora en Español!) and has been downloaded more than 15,000,000 times. I have more cookbooks, too!
This salad of beets and chickpeas, from Good and Cheap was a surprise hit! Although I love it, I worried it might seem too odd for many people to try. But I hear about it a lot when I speak to people about what they've made. It's especially popular among the early-twenties crowd! A very simple few ingredients, and it's satisfying and balanced enough to be a meal in itself.
This dish is spicy, crunchy, and almost certainly the pinkest salad you'll ever eat! Don't be scared.