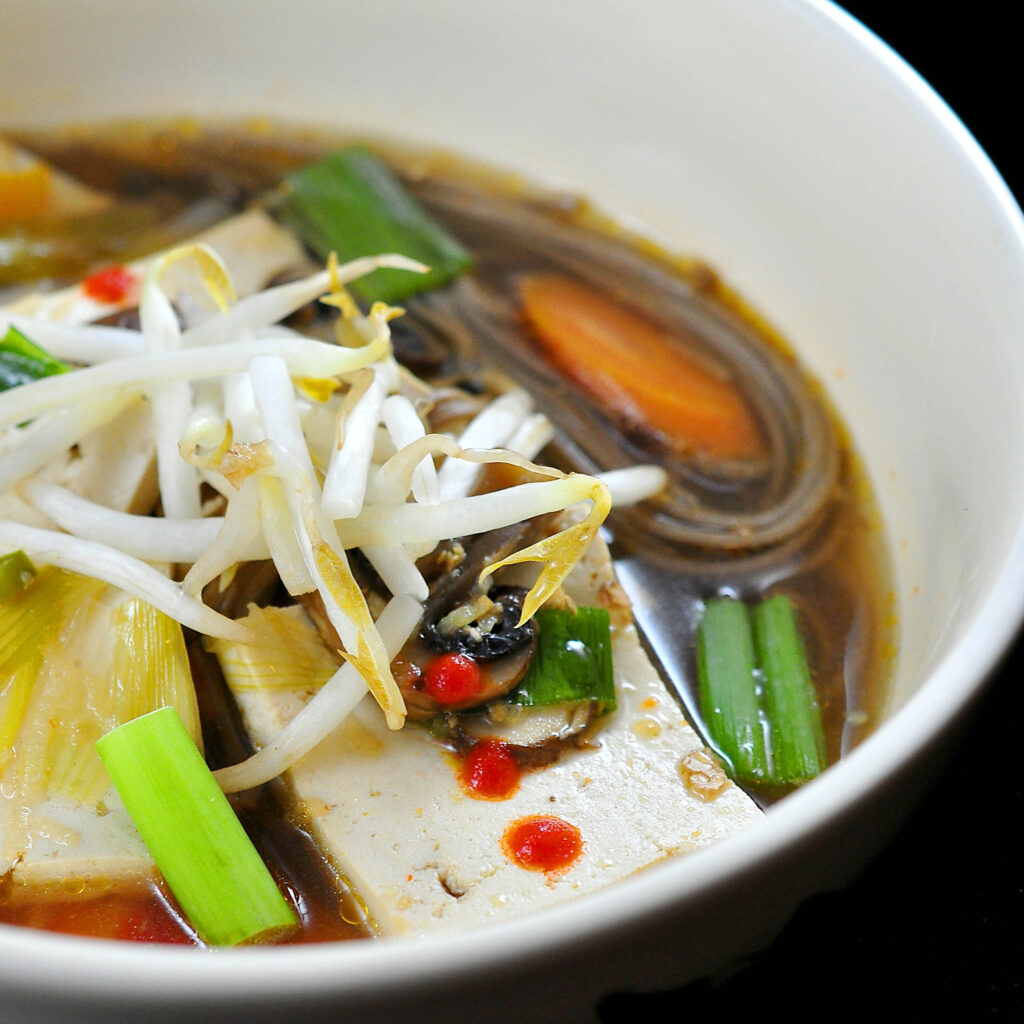 This recipe is from Good and Cheap.
Good and Cheap is a gorgeous cookbook for people with limited income, particularly on a $4/day food stamps budget. The PDF is free (ahora en Español!) and has been downloaded more than 15,000,000 times. I have more cookbooks, too!
This wonderful Ginger and Mushroom Tofu Hot Pot is inspired by my brilliant friend Iva. I was so excited when she asked me to create something that featured the Chinese flavors she grew up with. After all, Chinese cooking depends on the same general principles as Good and Cheap: build bright flavors from a few key ingredients; use lots of veggies and just a little meat or fish. The ginger-garlic broth in this hot pot is spectacular! You can use whatever vegetables you have around, but mushrooms help create an earthy broth. The effect of such a small amount of toasted sesame oil is remarkable, too—an investment, but a transformative flavor.