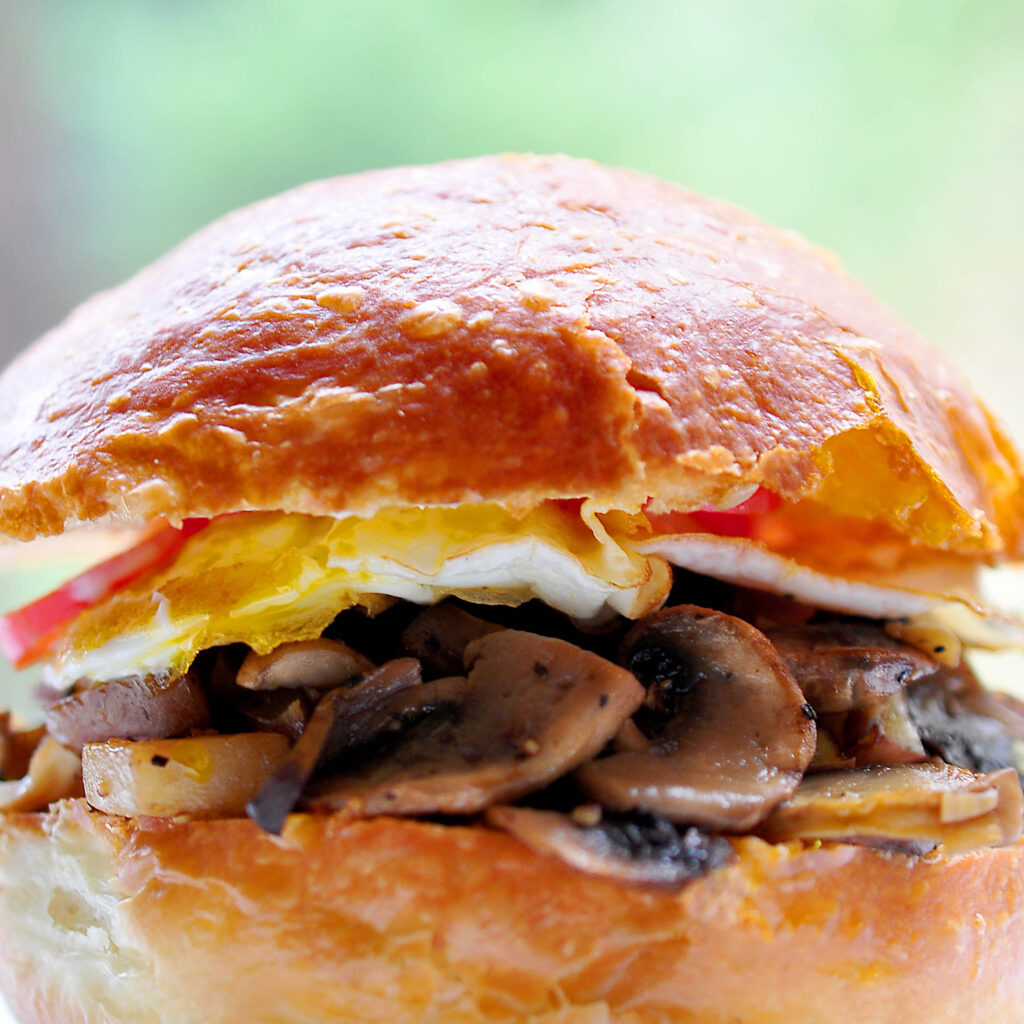 This recipe is from Good and Cheap.
Good and Cheap is a gorgeous cookbook for people with limited income, particularly on a $4/day food stamps budget. The PDF is free (ahora en Español!) and has been downloaded more than 15,000,000 times. I have more cookbooks, too!
Egg sandwiches are a mainstay of every corner deli in NYC, and for good reason: they're cheap and easy, fast and delicious. Like most sandwiches, this recipe is really flexible. In particular, you can change the hash to use whatever you have around. You can also cook the egg like an omelette and fold it over with cheese wrapped in the centre if you really want this to mimic the classic deli egg sandwich. So if you don't feel like venturing from your cozy nest this morning, try making this at home out of what you have in the fridge. Sad leftovers can take on new life when turned into a hash and matched with the rich fattiness of a morning egg.