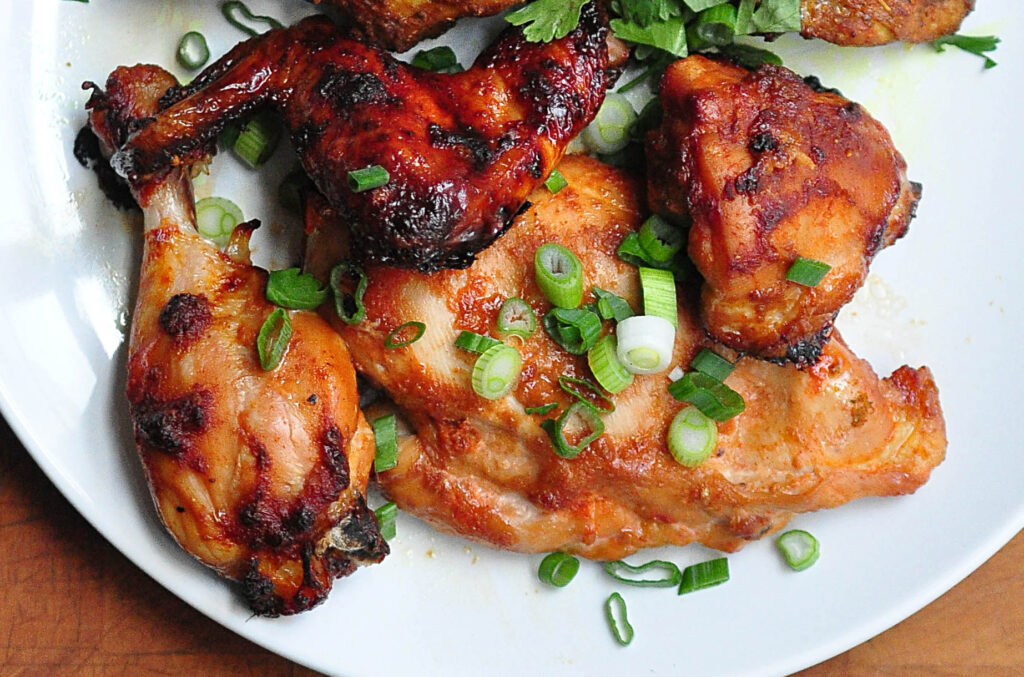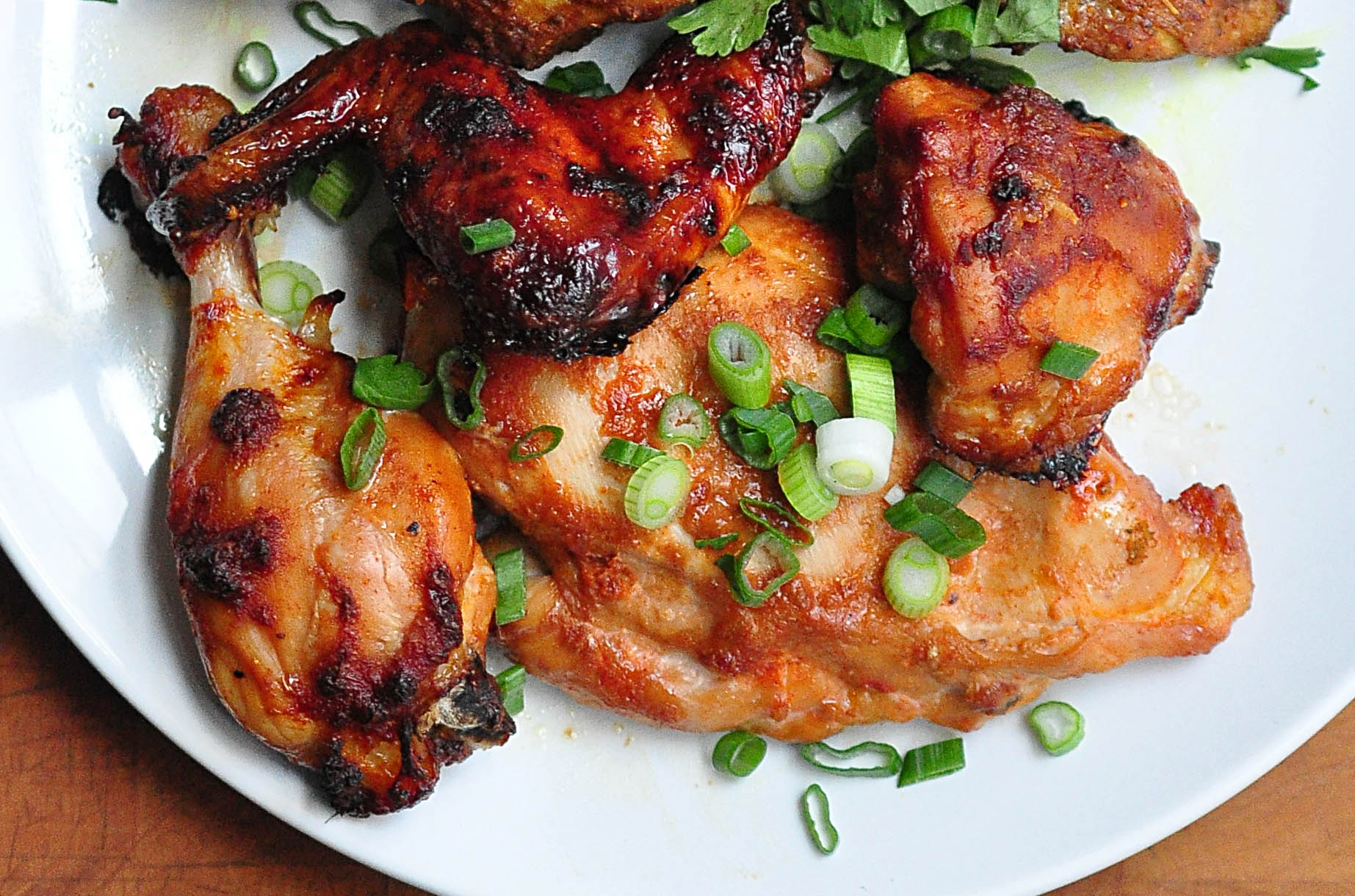 I was thinking of my sister when I designed this recipe for gochujang roast chicken. She often gets home late and wants to get something in her mouth quickly. You can prep a bunch of chicken one night before bed then bake it all when you're home the next day. Then you can have it in a few different ways during the week (with rice, in a sandwich, on a salad). As you can see from the photo, the wing got the darkest since it had more skin on it and it cooked for a while so it got nice and dark, the fat melting with the marinade. So if you want them all to be bright red you can leave the skin on and make sure the marinade is covering everything thoroughly.
Chicken baked with garlicky, spicy gochujang.
8

chicken pieces

4

Tbsps

soy sauce

3

Tbsps

gochujang paste

1

tsp

salt

3

cloves

garlic

minced or grated

1/2

inch

ginger

minced or grated
If starting from a whole chicken, cut the chicken into 8 pieces. You should have 2 breasts, 2 thighs, 2 legs and 2 wings. If you need a little tutorial for cutting a whole chicken give Melissa Clark's lovely video a watch. Or if you prefer to buy your chicken already cut up, that is just fine too, but the whole thing is usually the best value.

Since you don't have a use for the back of the chicken here, keep it to make chicken stock or gravy later.

In a large bowl or tupperware add the chicken pieces. Add the rest of the ingredients and mix everything up with your hands making sure everything is well covered. Leave for an hour or overnight in the fridge.

When ready to cook, set the oven to 425 F.

Line a baking tray with parchment paper or aluminum foil and place each piece of chicken down skin-side up.

Roast until chicken is brown and cooked through. Check the breasts after 20 minutes, but they may take up to 30. The wings and legs will take up to 40. Remove each piece from the tray as it becomes cooked and continue cooking the rest. (If you are using all thighs or all breasts obviously adjust the cooking time based on the length of time needed to cook each cut.) You can cook them for the full 40 and they should be just fine, you only need to take them out earlier if you are obsessed with getting them at their juiciest. Which you should be!

Enjoy the chicken with rice, a big salad or anything else you'd serve chicken with!