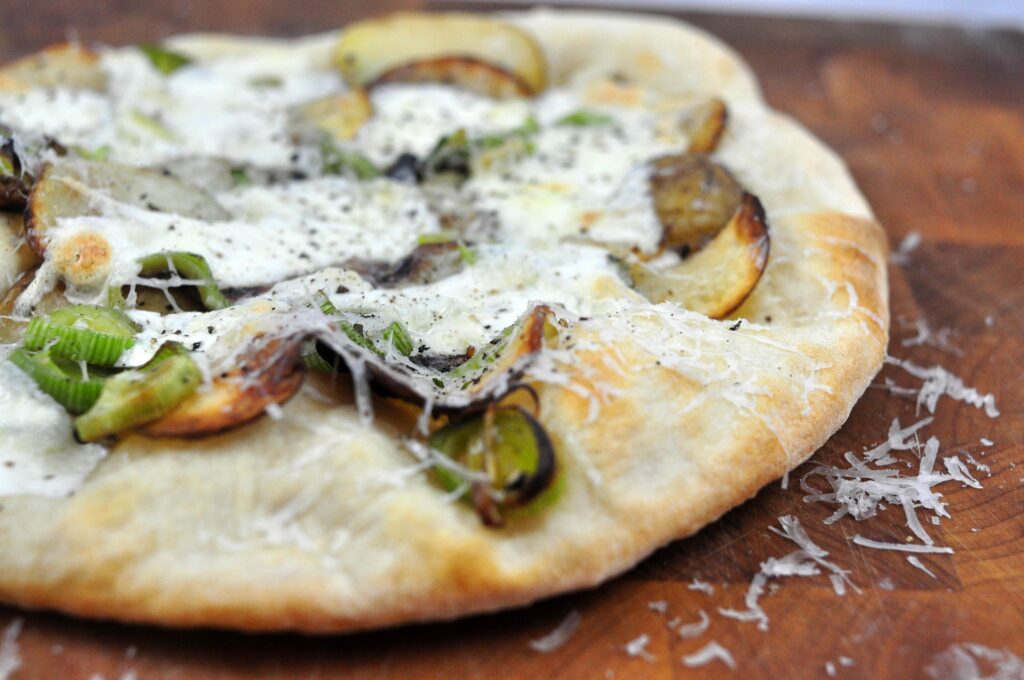 This recipe is from Good and Cheap.
Good and Cheap is a gorgeous cookbook for people with limited income, particularly on a $4/day food stamps budget. The PDF is free (ahora en Español!) and has been downloaded more than 15,000,000 times. I have more cookbooks, too!
I love pizza and have tried so many combinations over the years. Obviously you should just make all kinds of pizza. Seriously, do it. Make it a Thursday night tradition and an excuse to use up leftovers. This potato leek pizza, for one, is a fun variation that confounds expectations—proof that, indeed, anything is good on pizza!