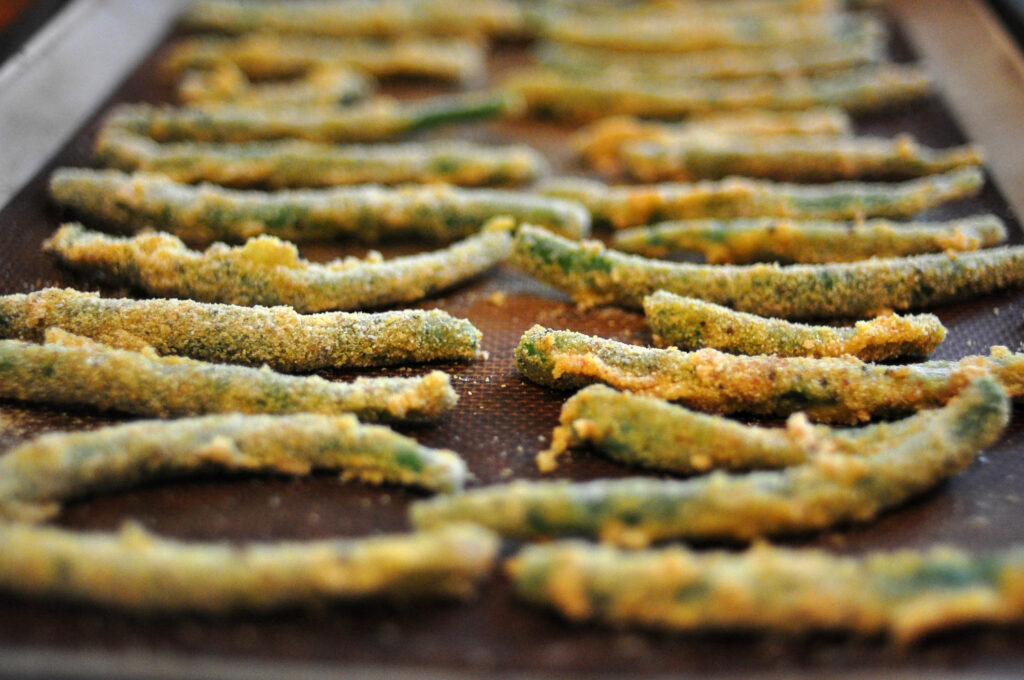 This recipe is from Good and Cheap.
Good and Cheap is a gorgeous cookbook for people with limited income, particularly on a $4/day food stamps budget. The PDF is free (ahora en Español!) and has been downloaded more than 15,000,000 times. I have more cookbooks, too!
I've been making these a lot lately at different events around the city. They're a great party food so they're perfect when there's a crowd. They also surprise people. They're like vegetable chicken fingers! I suggest in Good and Cheap that you serve them with peanut sauce, but people have enjoyed them with sour cream and scallions, spiced yogurt and even salsa. And now that it's solidly asparagus season well, it's time to try crusting them!