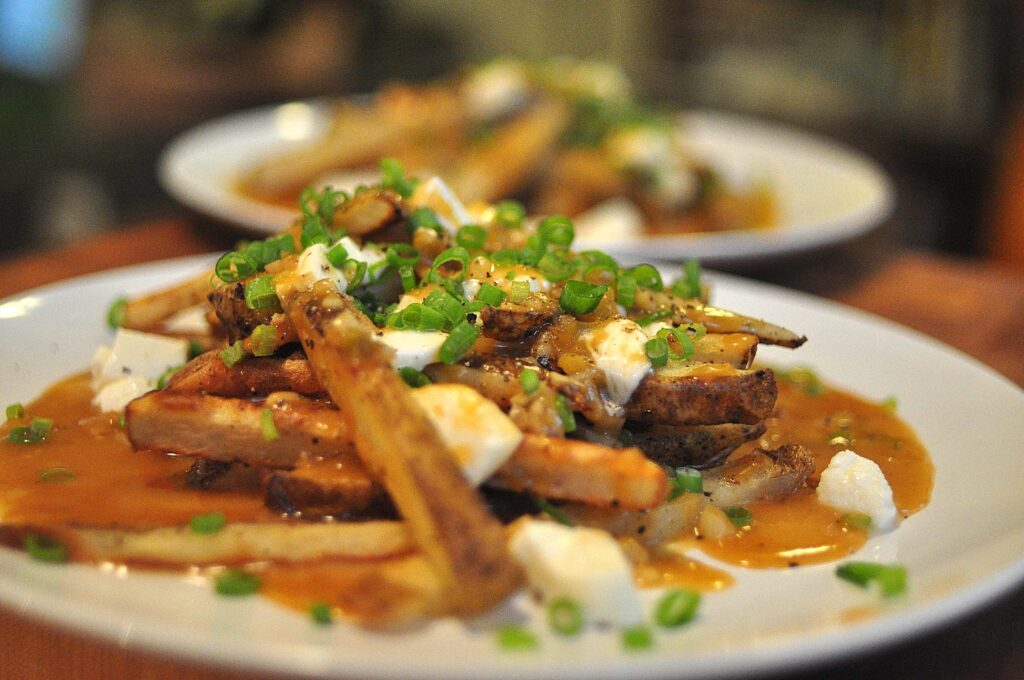 This recipe is from Good and Cheap.
Good and Cheap is a gorgeous cookbook for people with limited income, particularly on a $4/day food stamps budget. The PDF is free (ahora en Español!) and has been downloaded more than 15,000,000 times. I have more cookbooks, too!
Poutine isn't an everyday meal, but it's a favorite. Since I don't like deep-frying at home, I bake the fries; they still get crispy without the fuss of frying. Montreal-style poutine is made with vegetable gravy, as in this recipe, but you can also make your favorite beef or turkey gravy. Of course, proper poutine uses cheese curds, and if you can find them do use those, but fresh mozzarella works for me. It has the same spongy quality, just maybe with a little less squeak. This recipe does come out a little more expensive than you would think because of the fresh mozzarella. If you use less or skip the cheese entirely, you can cut the price in half.