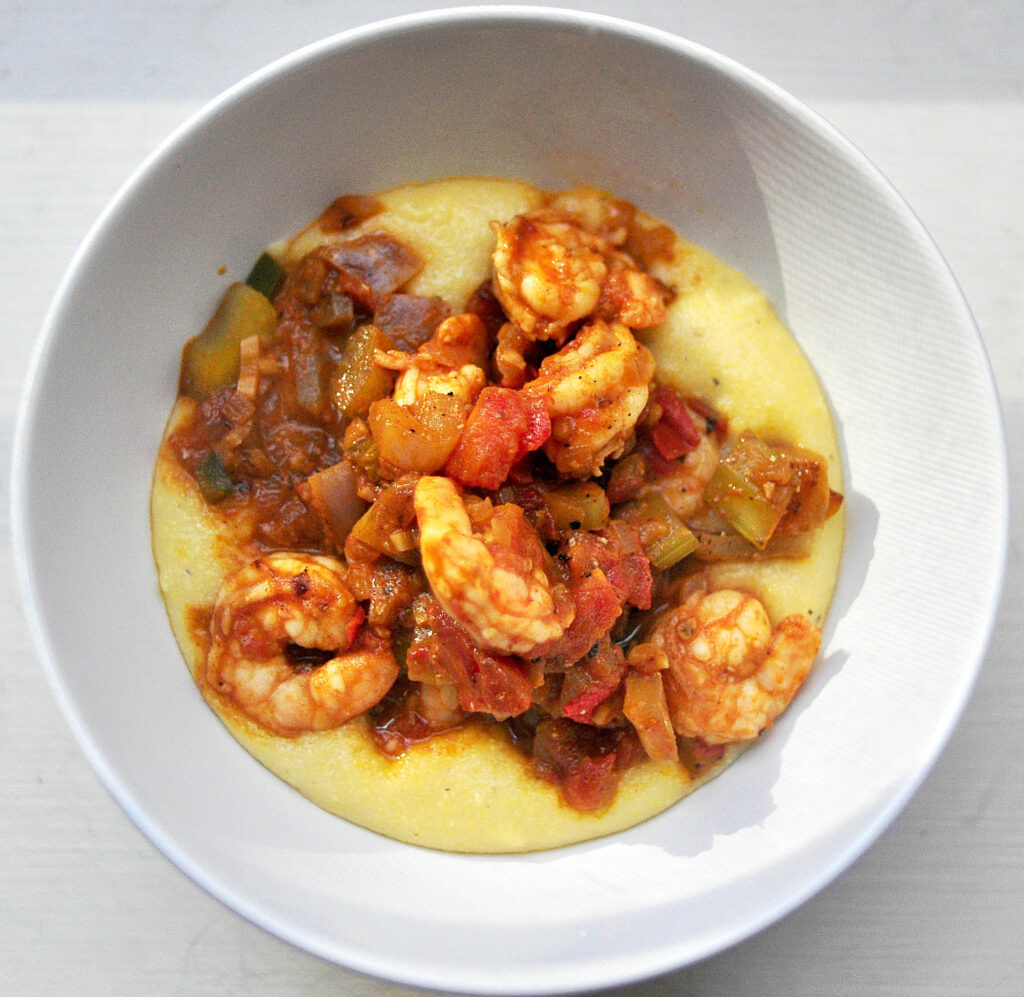 This recipe is from Good and Cheap.
Good and Cheap is a gorgeous cookbook for people with limited income, particularly on a $4/day food stamps budget. The PDF is free (ahora en Español!) and has been downloaded more than 15,000,000 times. I have more cookbooks, too!
The cost of shrimp really varies, so save this one until you can find a deal—under about $8 per pound. I ended up having to remove this from the 2nd edition of Good and Cheap because the price variation was so extreme and I didn't want to steer anyone wrong. But it's a classic from a time when shrimp was the food of the poorer masses and the rich people had no idea what they were missing.
I didn't grow up with grits myself, but somehow fell in love with them anyway. I have had many disappointing versions of this dish in NYC restaurants and after a particularly frustrating experience (like 2 tiny shrimp on a bed of undercooked and under-seasoned, practically gummy grits—a travesty) I decided to make it myself. Luckily, like so many of the great dishes, it is remarkably easy to make at home!
This is far from an authentic Southern version of this dish, but it is absolutely delicious. Southerners will demand you use white stone-ground corn for this to be true grits, and I won't quibble, but feel free to use yellow if it doesn't offend you.