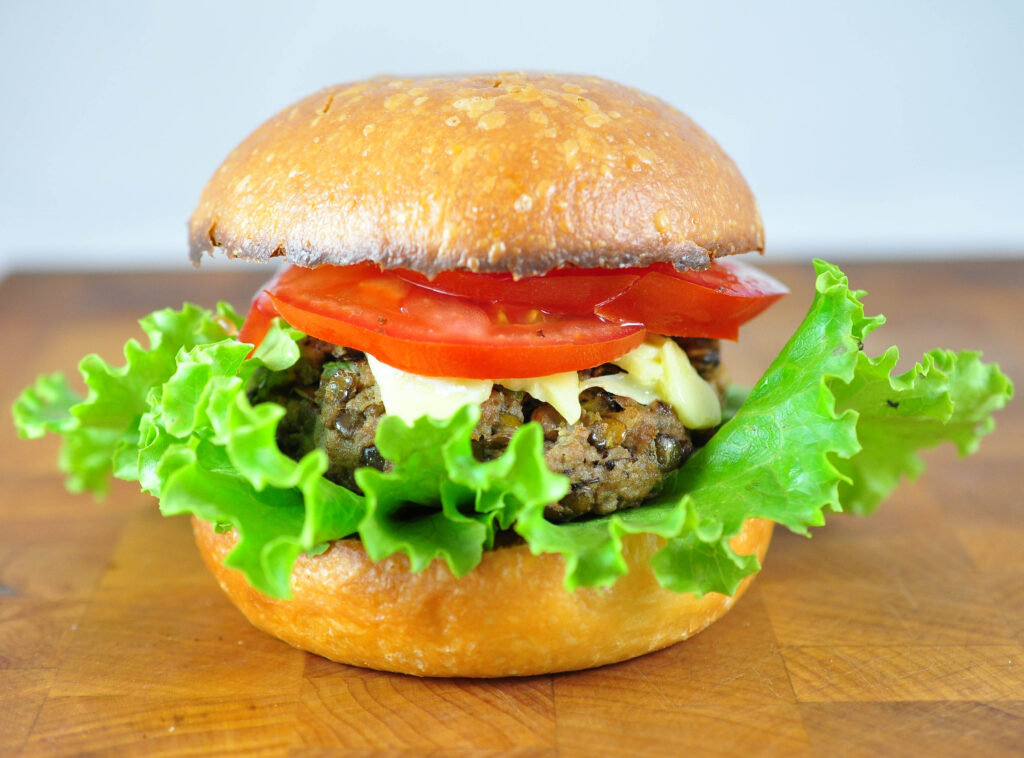 This recipe is from Good and Cheap.
Good and Cheap is a gorgeous cookbook for people with limited income, particularly on a $4/day food stamps budget. The PDF is free (ahora en Español!) and has been downloaded more than 15,000,000 times. I have more cookbooks, too!
When a reader named Quinn suggested a recipe that used both lentils and meat, I started thinking about how veggie burgers and beef burgers each have their own strengths. Why not combine the two ideas to create a burger with meaty flavor but the lean protein and low cost of lentils? And so I offer you the half veggie burger. May it rest a little lighter in your belly.
Since Good and Cheap was published this recipe has become one I often see people make and share on social media and elsewhere. One of my favorite stories is of an 8 year old boy who learned how to make it at school, then came home and taught his sisters how to make them and then made dinner for his family in the process. Kids are so capable!