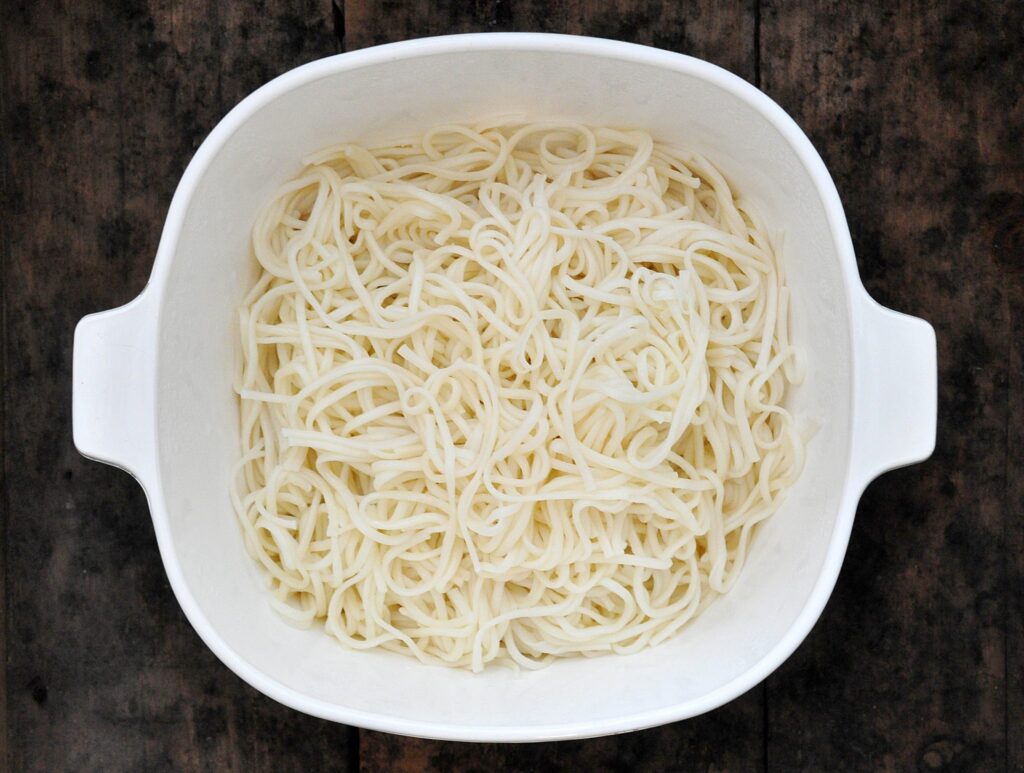 A big batch of noodles for making cold noodle lunches for the week. See the full post with all recipe links here.
12 to 16

oz

noodles

(whatever size your package is)

2

Tbsp

vegetable or olive oil
Cook according to package instructions. Drain the water and sprinkle with a generous amount of oil to keep them from sticking. Approximately 2 Tbsp works for me, but you may need a little more or less. Do what makes sense to you. I like udon or soba noodles, but spaghetti works great. Store them in a sealed container in the fridge.

Honestly, after a night in the fridge they will usually be a little stuck together. It seems unavoidable. But also who cares? Just try your best and they should come apart once you are tossing them in the dressing and vegetables even if they are a bit sticky at first. Okay, that's done. On to the fun part!