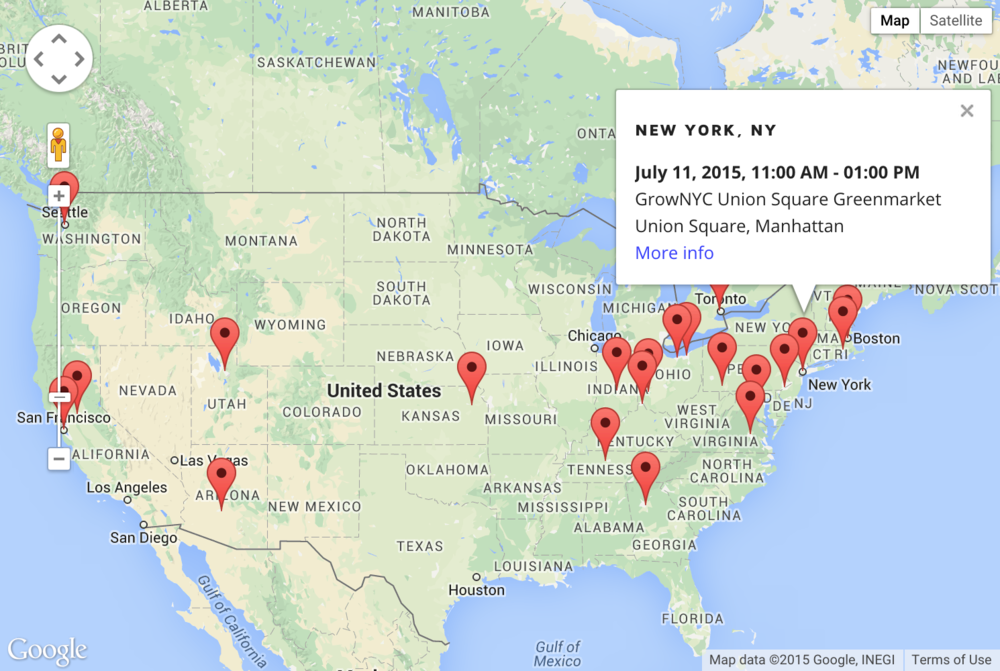 Hi, friends!
It's almost here! The bigger, better 2nd edition of Good and Cheap is officially out on July 14 — just one week away.
Unofficially, it's already on the shelves in some local stores 🙂 Take a look for it, and send me a note on Facebook or Twitter if you spot it!
I've just put up my Events page, because I'll be on tour across the US and Canada for the rest of the year. Already, I'm scheduled to visit 21 cities (hurray, but eek!). Undoubtedly, I'll be somewhere near you, so check out the map and please come visit me if you can.
My first event is in New York this weekend. I'll be at the Union Square Greenmarket from 11am to 1pm. We'll have some food to taste and books to sell — I'll even sign a copy for you if you want!
I can't wait to see all your beautiful faces.