Here I am 25 weeks pregnant! Our little girl is due at the end of March 2017 and Dan and I are so excited to meet her. Hooray for babies and big life changes!
You may also have noticed that the site has undergone a big redesign! Isn't it fantastic? It's all thanks to my wonderful husband, Dan Lazin, who has been working so hard on it for me (and you!) for ages. So glad it's here and now we have the infrastructure to share more fun stuff with y'all.
So that's it in terms of the announcements. On to the recipes!
This post is really for my fellow pregnant ladies. Here are 4 drinks that I have been enjoying and that can (if you close your eyes and believe) maybe fill the gap of a crisp glass of wine. They all include seltzer which is my favorite thing right now and it helps make sure I'm getting enough water at the same time as enjoying my special beverage. I hope this could be helpful for anyone else in a similar position or anyone who is not drinking for any other reason.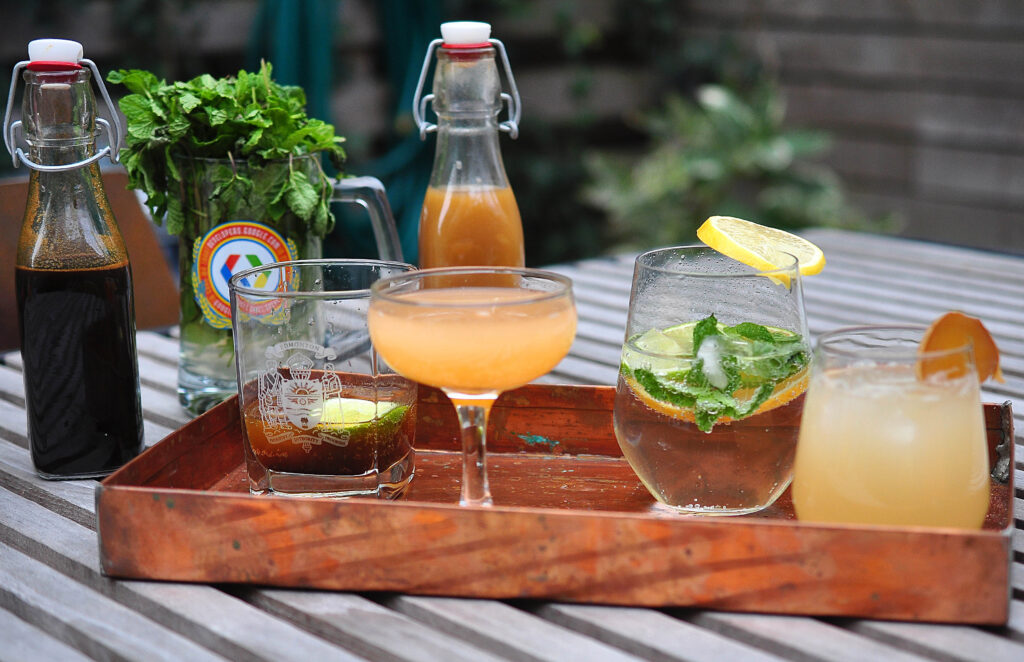 When you're pregnant there are a lot of lifestyle changes you are expected to make very quickly and often forcibly. I was an avid runner before becoming pregnant, but had to stop because any quick movements would make me vomit (not to mention I had almost no energy). The things I wanted to eat changed drastically as the smell of so many vegetables—things I'd always loved—suddenly repulsed me. I cannot even be in the same room as a Greek salad. It's wild stuff.
And of course you have to stop drinking. For the first several months it was the furthest thing from my mind. Nausea and wine do not get along. But as I have begun to feel a bit more normal and have wanted to celebrate, relax and just do my normal thing, I have started really missing my go-to drinks! No glass of wine at the end of the day? No whiskey or whiskey cocktail when friends are over and it gets to be that time of night? No glasses of bubbly with my ladies.
I know I know I know. It's not a big deal to not drink for a bit and OF COURSE I am happy to forgo this pleasure for the baby but you know… I miss it!
I of course Googled to see if there was anything out there that people recommended for pregnant ladies missing their booze and I didn't find much beyond some not-so-interesting-looking mocktails that just didn't do it for me. So I hope some of these things that have been fun for me can be fun for you as well. Every pregnancy is so different so who knows if these will be nice for you or not, but if they appeal, give them a try and treat yourself nicely. You're growing a person inside you!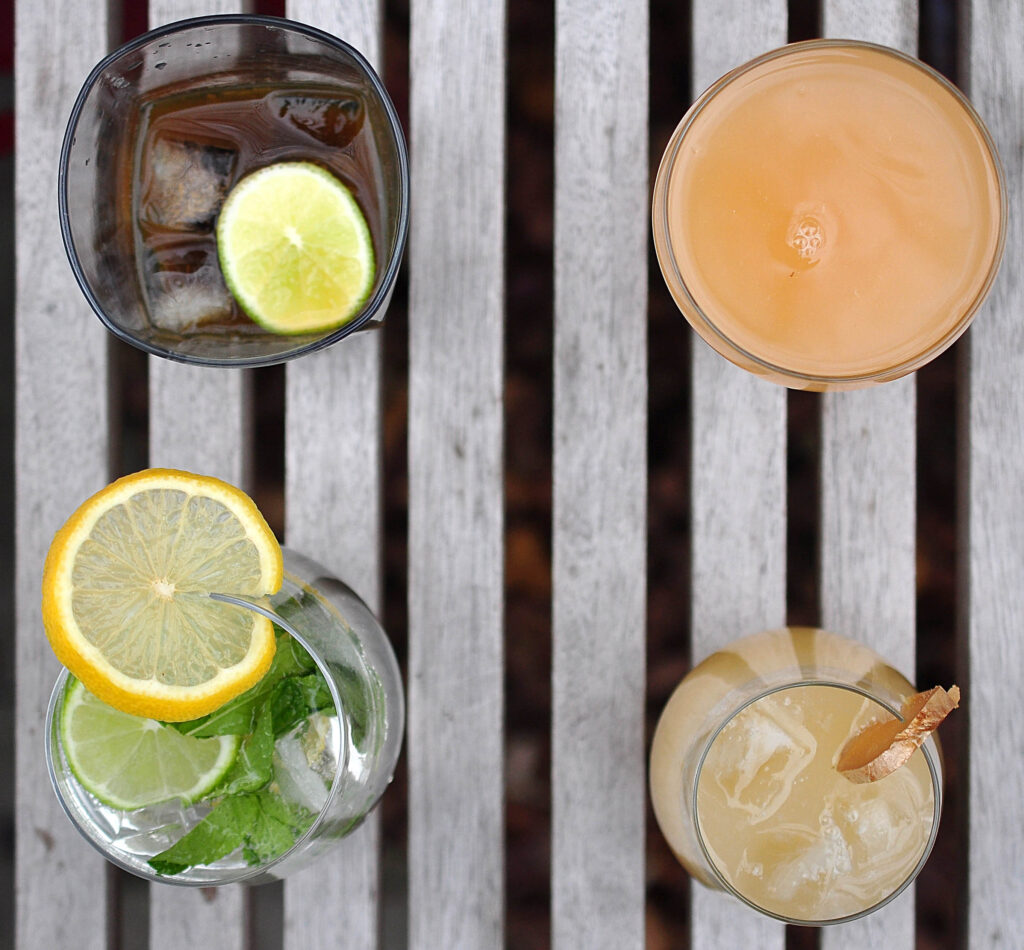 Here are links to each of the lovely drinks recipes: