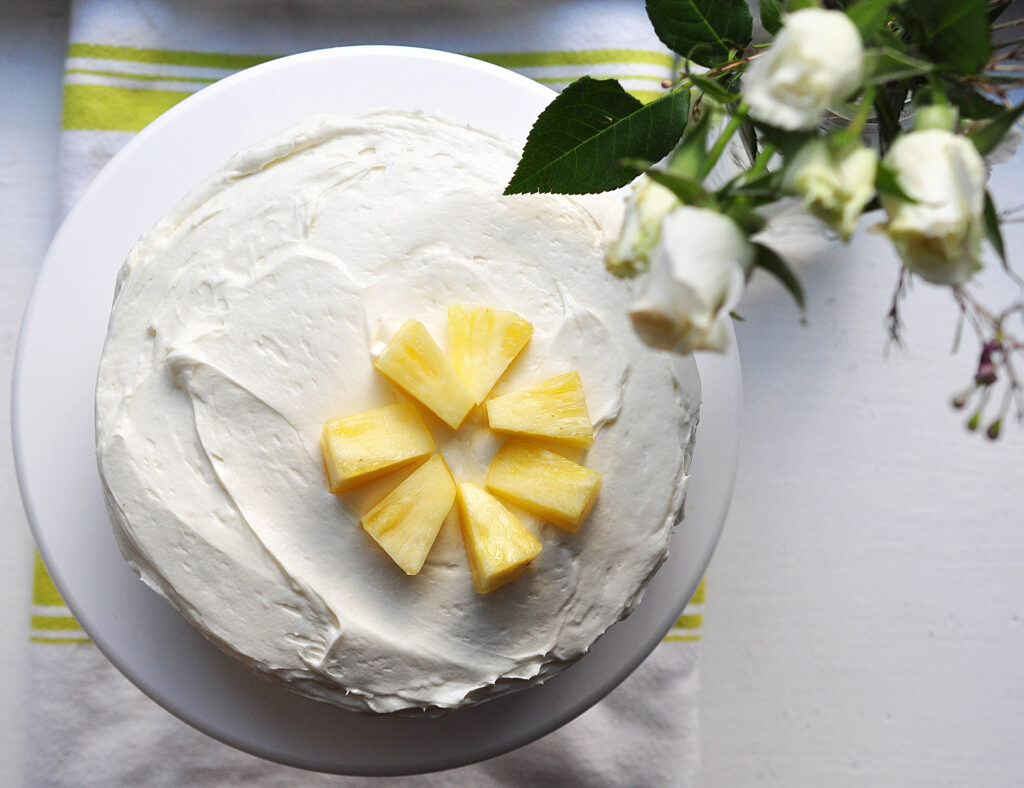 I must admit I don't particularly care for Valentine's day and I rarely even acknowledge it's existence. In theory it's a great idea. Celebrating love! Yes, I am so in! There isn't anything more important to celebrate. But Valentine's day is about romantic love and that means missing out on so much other love worthy of celebration. What about love in a family or between friends? Or the love we have for our communities and our fellow human beings? I want to celebrate all those kinds of love! But all that said, this year I also really wanted to celebrate my awesome partner Dan, just because he is the best, you know? So this year Valentine's day is all about carrot-pineapple cake.
Carrot cake has always been Dan's favorite. Years ago when we were riding our bicycles across Australia (and living in a tent and sharing a sleeping bag and somehow not murdering each other) I tracked down a carrot cake for his birthday. We ate it on our hostel floor and it was glorious.
I've made many carrot cakes for him over the years and I've learned a lot about what makes them good. To us, this is the tastiest version. No nuts, (although coconut would be nice I think) this is all about the warm brown sugar, cinnamon and carrot flavor. We like a fairly dense, yet still light cake that is rich and super moist, thus the addition of sour cream and pineapple. This thing smells truly incredible while baking. Oh and cream cheese frosting is mandatory.
If I can leave you with one thing it's that pineapple in carrot cake is a revelation. It's not strongly pineappley flavored, it just brings out the rest of the flavors, kind of like squeezing lemon on top of anything just makes it taste better.
So go hug the people you love and celebrate them in whatever way makes you happiest.
A dark brown, gooey, moist and rich carrot-pineapple cake covered in a generous heap of fluffy cream cheese frosting.
| | | |
| --- | --- | --- |
| | | A dark brown, gooey, moist and rich carrot-pineapple cake covered in a generous heap of fluffy cream cheese frosting. |
1

cup

brown sugar

1/2

cup

vegetable oil

2

large

eggs

1/4

cup

sour cream

1/2

tsp

vanilla

1

cup

carrots

grated

1/2

cup

pineapple

finely chopped and drained

1

cup

all purpose flour

1

tsp

cinnamon

1

tsp

baking soda

1/2

tsp

kosher salt
8

oz

cream cheese

1/2

cup

butter

at room temperature (1 stick)

1 1/2

cups

confectioners sugar

1

tsp

vanilla

(or sub pineapple juice or extract)
Set the oven to 350 F. Prepare an 8 inch round cake pan or springform pan by buttering or oiling the bottom or sides. Or if you are very concerned about having the edges of the cake come out perfectly you can line the pan with baking parchment and then butter or oil those. But since you are covering this with cream cheese frosting I often skip this step.

In a medium bowl add the brown sugar and oil and whisk vigorously to combine for about a minute. Add the eggs, one at a time and whisk, until the sugar mixture is smooth and light. Add the sour cream and vanilla and whisk once more.

Next, add the carrot and pineapple to the wet mixture and gently stir to combine with a wooden spoon. Set aside.

In another bowl combine the flour, cinnamon, baking soda and salt and stir a couple of times to blend.

Pour the flour mixture into the wet mixture and gently stir together until just combined.

Pour the cake batter into the prepared pan and bake for 1 hour or until a toothpick inserted into the center comes out clean.

Let the cake cool while you make your frosting.

For the cream cheese frosting: Add the cream cheese and butter to a large bowl and mix with an electric mixture for about a minute. Carefully add the confectioners sugar being sure not to let it puff up and make a mess. Continue to beat the frosting for another 5 minutes or so until it is lighter in color and fluffier. Add the vanilla or pineapple juice and mix one last time. Set aside.

Once the carrot cake has completely cooled remove it from it's pan. If you want to make an elegant layer cake like the one pictured, carefully slice the cake in half through the middle.

Place a sheet of parchment paper underneath the plate or stand you want to serve the cake on and place the bottom half of the cake on top of it.

Add 1/3rd of the frosting to the top of the cake half and spread it into an even layer, leaving about 1/2 inch of space from edge.

Place the 2nd layer of cake overtop of the frosted side.

Add 1/3rd of the frosting to the top and the rest to the sides of the cake, using a butter knife or flat spatula to spread the frosting as smoothly as you like.

Swirls and imperfections look lovely so don't worry about making it perfect. Carefully remove the parchment from beneath the cake.

Once the cake is frosted you can stop there or add any other flourishes like candied pineapple or fresh pineapple chunks or even sprinkles. Enjoy your beautiful creation!