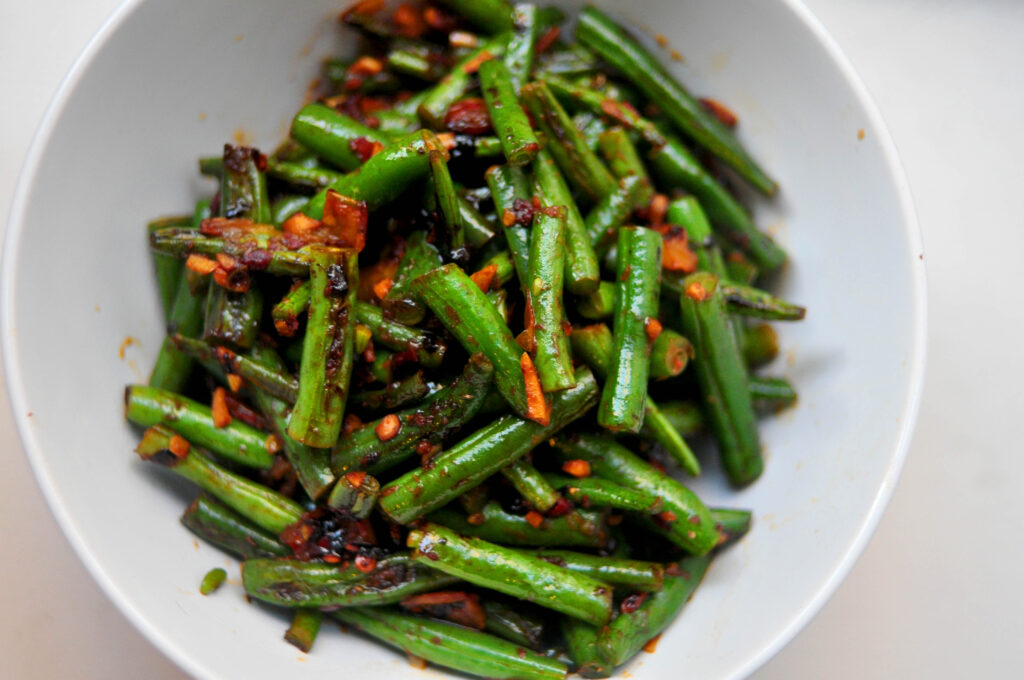 This recipe is from Good and Cheap.
Good and Cheap is a gorgeous cookbook for people with limited income, particularly on a $4/day food stamps budget. The PDF is free (ahora en Español!) and has been downloaded more than 15,000,000 times. I have more cookbooks, too!
Whenever I make this easy green bean dish, I think, "why don't I have this every day?" It's so simple and fast to cook and it gets all my favorite flavors in one place, salty, garlicky and spicy. Throw a fried egg on top, serve with rice, and you have a delicious meal. A great side dish to go along with Classic Sesame Noodles or Filipino Chicken Adobo.