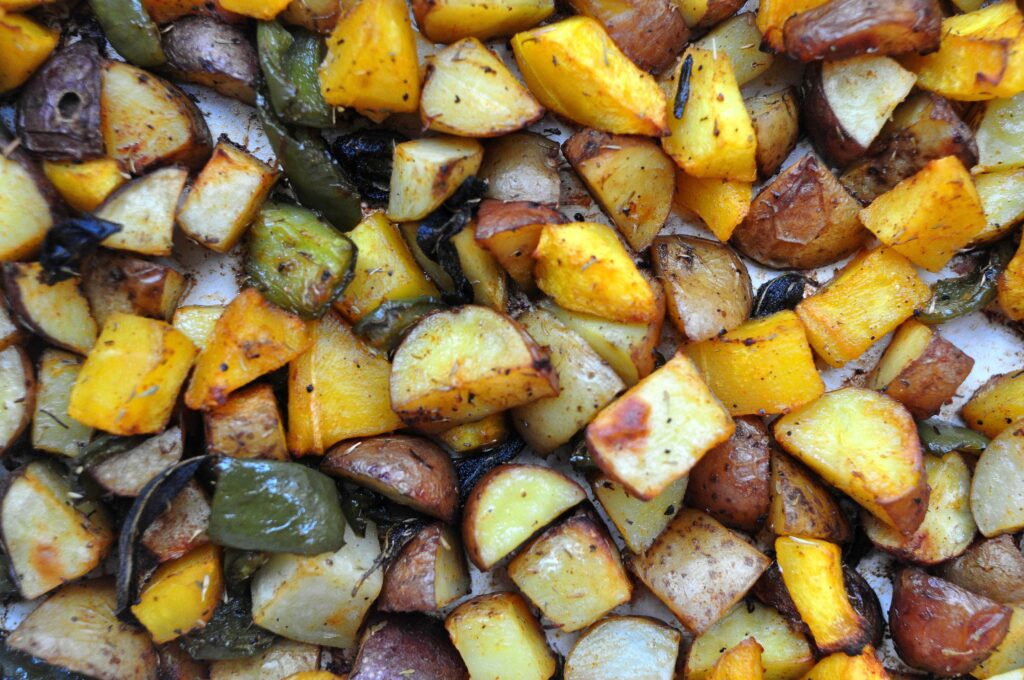 This recipe is from Good and Cheap.
Good and Cheap is a gorgeous cookbook for people with limited income, particularly on a $4/day food stamps budget. The PDF is free (ahora en Español!) and has been downloaded more than 15,000,000 times. I have more cookbooks, too!
When the weather turns cool, I only want to eat warm, flavorful food—in comes roasted vegetables season. Roasting is easy, it warms up the kitchen, and it makes the house smell like the holidays. If you're uncertain how to prepare a new vegetable, you usually can't go wrong with roasting— most things end up sweeter, with nice crunchy bits. If you roast a bunch of vegetables at the beginning of the week, you can eat them throughout the week in various ways: with eggs at breakfast, folded into an omelette, as a side dish, in a taco or sandwich, on toast, or with any grain.