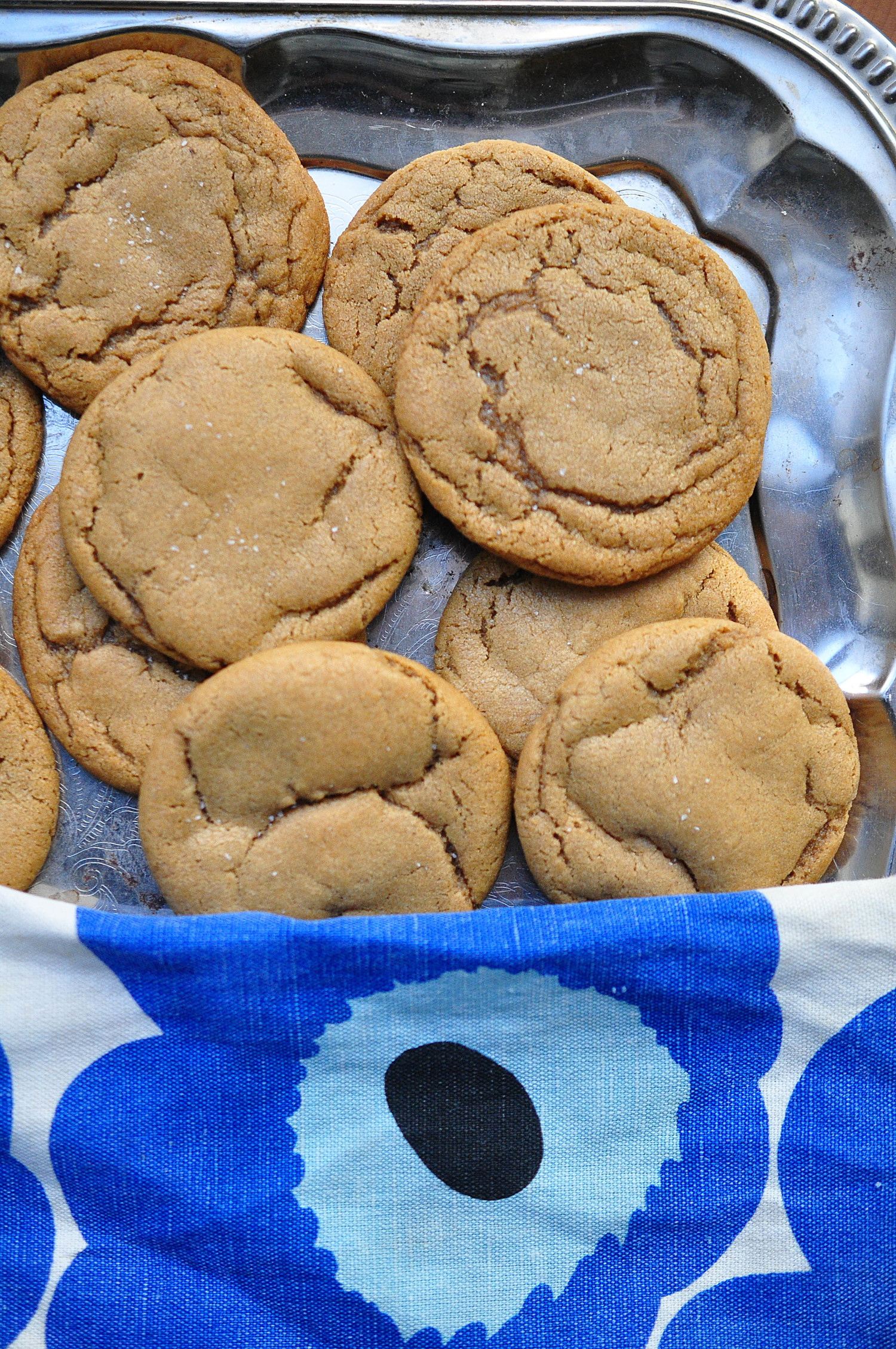 I LOVE chocolate chip cookies. So much that I really have difficulty making any other kind when the desire for cookies hits. Sure, shortbread is great, chocolate is wonderful, snickerdoodles, peanut butter. Yeah, all good. But as good as chocolate chip cookies? Please.
But I wanted to get out of my rut and these delicious brown sugar and nutmeg cookies were born! I still wanted that soft, chewy, melted brown butter, gooey in the center thing that is like THE POINT of cookies, but I wasn't feeling the chocolate. So these are soft, mellow brown sugar cookies with a kick of eggnoggy nutmeg and a little cardamom. The nutmeg is so fragrant without being bitter, and the bite of this cookie is perfect. I hope you'll love them as much as I do!
I have not tried these with pre-ground nutmeg, and while I'm sure they would be okay, they won't sing like if you do fresh ground. And the nutmeg you can get pre-ground tends to be quite coarse and gritty, whereas the stuff you grate yourself is like little bits of sawdust that melt perfectly into the cookies. So be warned.
These are a great base for any spice you want to try, just substitute the nutmeg for cinnamon or ginger, maybe cloves or all-spice. I did one batch with all cardamom and it was fantastic, one with orange zest instead of cardamom.
They are flat and chewy so they are perfect for making sandwich cookies. Pair them with ice cream or nutella. I had some lemon curd and made lemon curd sandwiches out of the cardamom version. Have fun!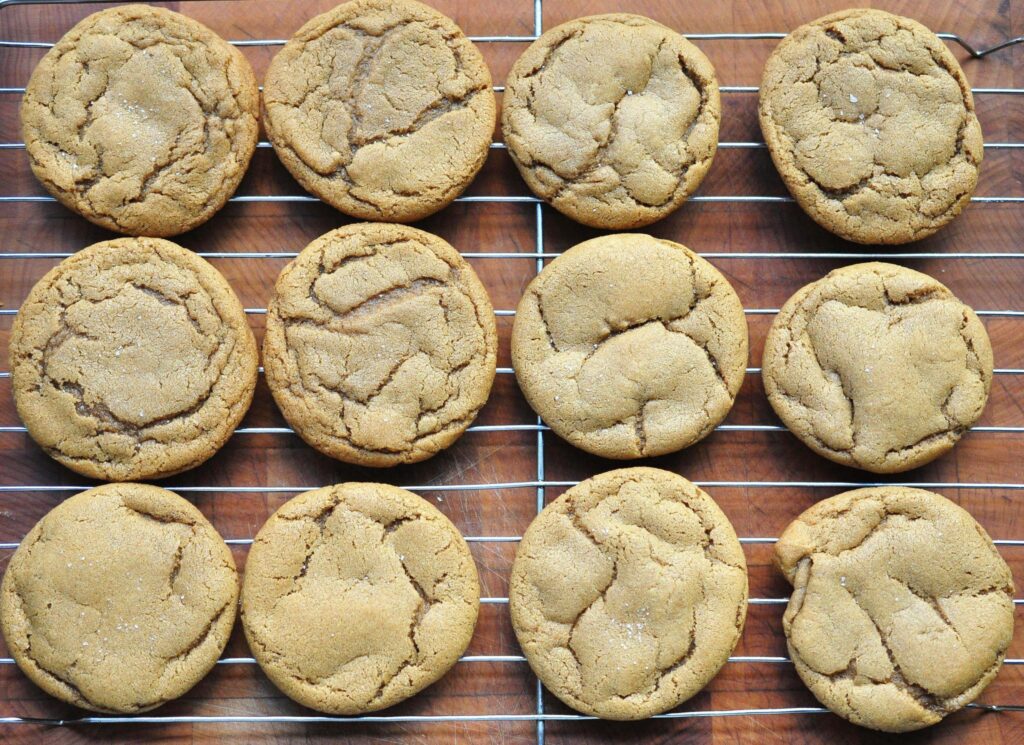 Soft and chewy nutmeg and cardamom spiced brown sugar cookies.
| | | |
| --- | --- | --- |
| | | Soft and chewy nutmeg and cardamom spiced brown sugar cookies. |
2

cups

all purpose flour

2

tsps

baking soda

1/2

tsp

salt

1 1/2

tsps

nutmeg

freshly grated

1/2

tsp

cardamom

1 1/2

sticks

unsalted butter

softened (6 oz)

1 1/4

cups

dark brown sugar

1

large

egg

1

tsp

vanilla extract

kosher salt

(optional)
In one bowl, mix together the flour, baking soda, salt, nutmeg and cardamom.

In another bowl, use an electric mixer to cream together the butter and sugar until light and fluffy, 3 to 5 minutes. Add the egg and mix for another minute. Add the vanilla and mix again.

Carefully add the flour mixture to the butter mixture and mix until you have a smooth, uniform dough.

Use your hands to form the dough into a long log. Wrap the dough log in plastic wrap and refrigerate for 20 minutes or up to a day if you want to make cookies tomorrow.

When ready to bake, split the dough into 24 pieces. (Or more likely do it in batches of 12!) Roll each piece into a ball and place them, 6 at a time, onto a well greased or parchment-lined cookie pan. It's good to do just 6 per baking sheet because these guys will spread out a bunch and they need room. Bake for 10 minutes on the center rack. If you want to do 2 batches at once you can, but when you pull out the tray on the center rack, move the one on the top rack down and bake for one more minute. Continue until you have baked all the cookies.

Let the cookies cool on the pan once they come out of the oven for about 2 minutes. As you remove them, sprinkle them with a little bit of kosher salt, if using. They will seem gooey, but they will harden up as they cool. Once they are no longer too soft to move, place the cookies on a wire wrack to cool completely.

Eat right away or store in a sealed container.