During the Good and Cheap Kickstarter, Jim Leff, founder of Chowhound, offered—out of the blue—to do one of his famous food tours to help spur donations. Arlyn Davich, founder of Payperks, quickly scooped up the prize with a generous donation.
This past Saturday, Jim hosted Arlyn and I on meticulously curated tasting tour of NYC's rarest and most delicious dumplings. I think we can all agree that one of the best parts of traveling is eating new and delicious food, and it was incredible to have that experience all in one city.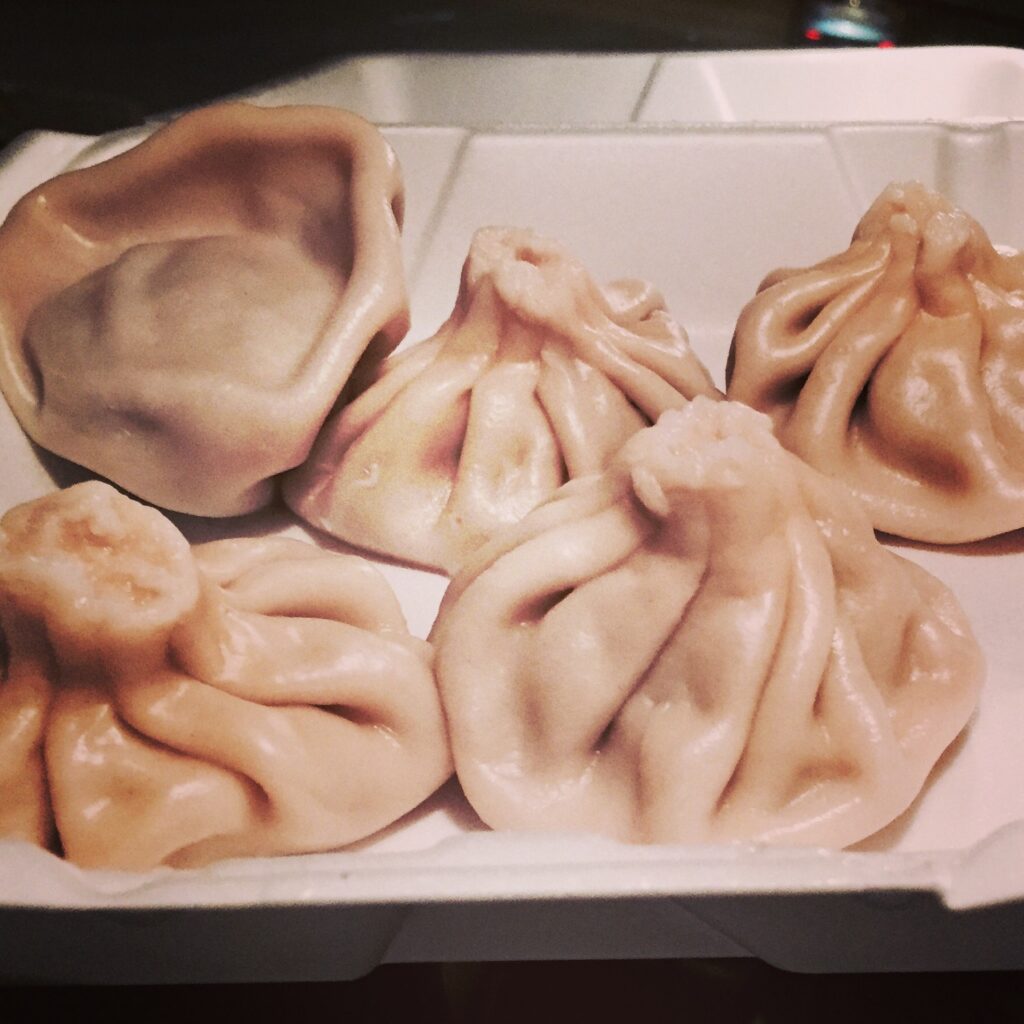 One of the unexpected delights of the Good and Cheap project has been meeting so many amazing people who are willing to share their talents and time. Share what you're best at and others will be generous with you in turn!
Jim did a great rundown on his blog of all the places he took us, (be sure to check it out!!) so I won't get into detail here. He is almost alarmingly knowledgable about all kinds of cuisine and a master descriptor. By the time he finished telling us the story of each stop on our tour I was salivating.  After beer and chocolate at Nunu's, we commenced the dumpling-stravaganza, starting with Georgian Khinkali and ending with arepas in Jackson heights (not strictly dumplings, but this was a special favorite of Jim's).
Any skepticism I had about the tour was put permanently to rest when Jim led us into a mall in Flushing, through the back of a grocery store and down into a basement food court to stall #12. There we had Kaifeng-style dumplings. (pictured below)
These dumplings are cooked in a hot pan surrounded by a crepe which you shatter with your chopsticks as you free each dumpling. Although we arrived just before closing, the purveyors carefully prepared our dumplings and called us over just as they were about to come out of the pan. They wanted us to be sure to have them immediately, when they were hottest and best. Such attention to detail!
Be sure to check out Jim's blog, complete with addresses and hit up any of these places if you live in NYC. I recommend them all highly. The hot sauce at Gangjong Kitchen I have not been able to stop thinking about since Saturday.