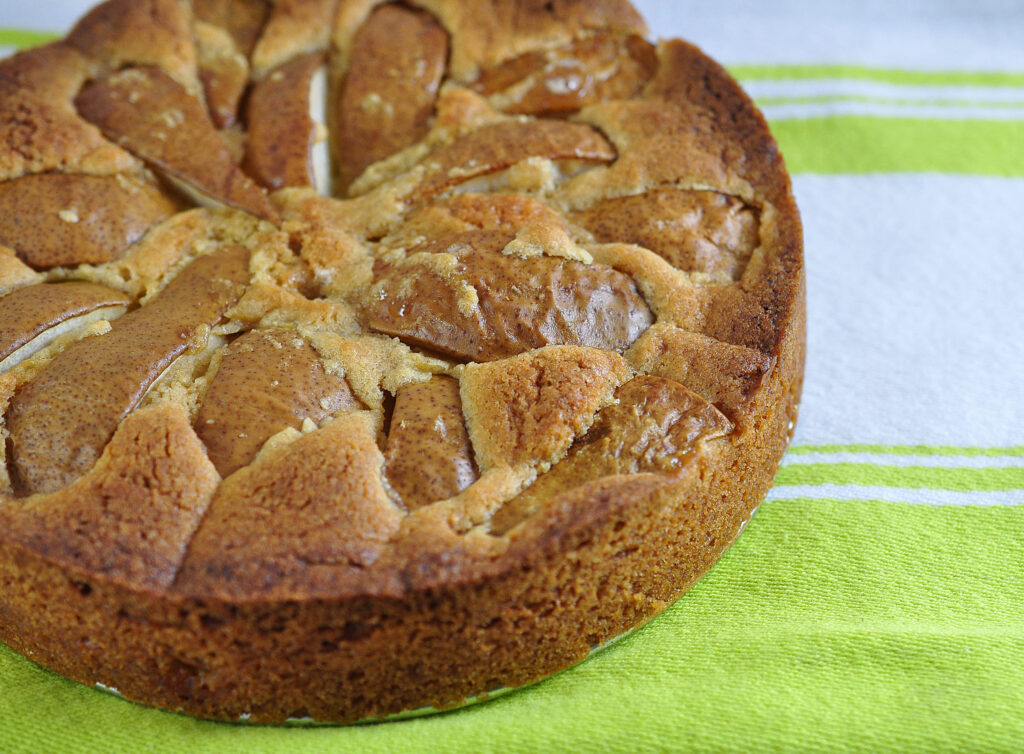 This recipe is from Good and Cheap.
Good and Cheap is a gorgeous cookbook for people with limited income, particularly on a $4/day food stamps budget. The PDF is free (ahora en Español!) and has been downloaded more than 15,000,000 times. I have more cookbooks, too!
Still away in the cold north for the holidays but I wanted to share this quick and easy (and festive, dare I say) warm brown sugar pear cake with you. I made it just before leaving and couldn't bear not to share it with you. It's based on the peach coffee cake from Good and Cheap, and uses pears in place of peaches and nutmeg in place of cinnamon. This is a good reminder that this cake recipe is mega adaptable to just about any fruit. I love it so much. It gets all browned and crunchy and sweet on the outside, and gooey and soft and moist and sticky on the inside. Oh man.