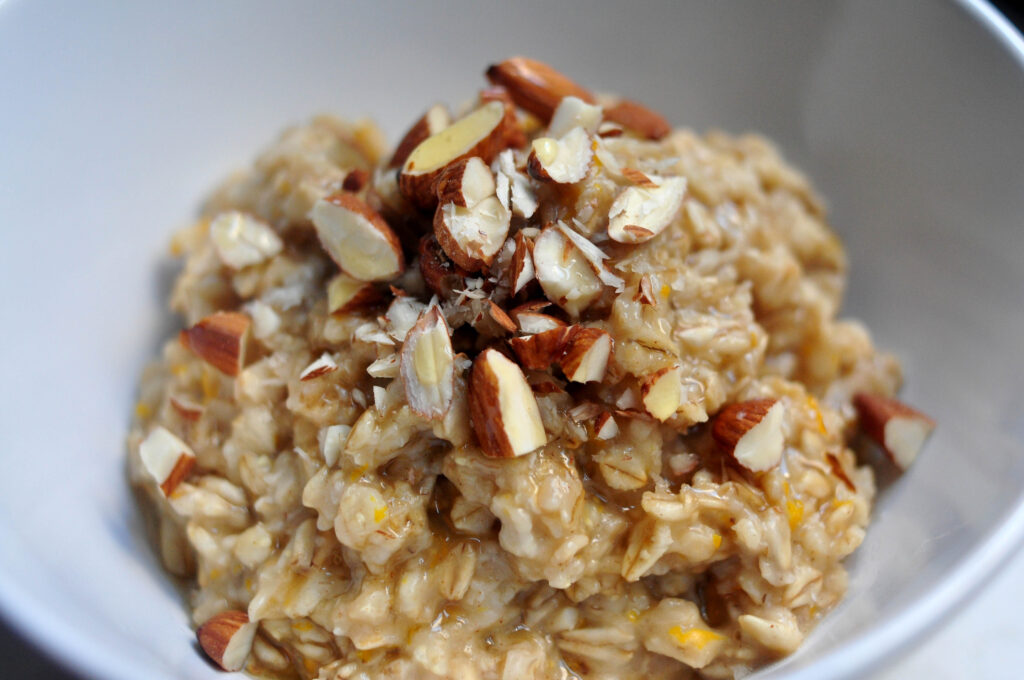 This recipe is from Good and Cheap.
Good and Cheap is a gorgeous cookbook for people with limited income, particularly on a $4/day food stamps budget. The PDF is free (ahora en Español!) and has been downloaded more than 15,000,000 times. I have more cookbooks, too!
This is one of several variations on basic oatmeal from Good and Cheap. I love this one for many reasons, not least of which is because it reminds me of my dear friend, Sarah Chan who loves all things baklava. We once made a little cookbook together that we self-published called Velo Fare. The recipes were based on the local markets that we loved to visit together by bicycle. We made pistachio pancakes with baklava syrup for that book. That made me realize that the flavors of baklava are pretty accessible and should be a bigger part of our lives—like in our oatmeal!